It's hot already, the global temperature index up, my overclocked Pentium 4 temperature is up and when I see Monica Bellucci pictures….is up. Do you need a thermal sensor…to view the temperature in real time, of course that on your pc memory, Lexar might help you , cause they announced yesterday Crucial Ballistix memory modules with thermal sensor and temperature-monitoring utility, encased in a radically redesigned and more effective heat spreader.
The thermal sensor and monitoring utility allows you to check the temperature in real time, a major benefit for overclockers and enthusiast users constantly battling against excessive system heat. Also the new Crucial Ballistix modules feature a redesigned "finned" heat spreader design that as Lexar said "reduces memory module temperature by up to 30% more than the current Crucial Ballistix design".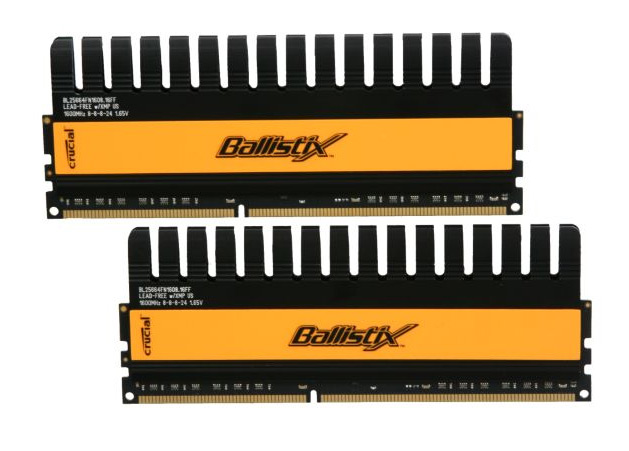 "Ask any PC enthusiast and they'll tell you that system heat is a constant concern," said Crucial Ballistix senior product manager, Jeremy Mortenson. "Our new Crucial Ballistix memory modules offer two incredibly effective tools in memory cooling: thermal sensors for temperature monitoring, and an improved heat spreader design."
The new Crucial Ballistix modules comes in popular 4GB kits (2 x 2GB – product part number BL2KIT25664FN1608) and are initially available exclusively at popular online retailer Newegg.com. backed with a limited lifetime warranty.