Logitech has prepared a new web camera that is so capable it can be used for video conferencing right into your room.
Compatible with almost all types of PCs, the new Logitech BCC950 web camera targets the enterprise community and is essentially a video conferencing tool that stands apart from the main PC, with all-in-one pan, tilt and full HD zoom.
But the Logitech BCC950 is not just another brand name web camera as it comes with a range of functions and technologies that cannot be seen everywhere. For example the new device features a full-duplex omni-directional speakerphone, with a range of customisable functions and complies with a variety of applications. Logitech also claims that the device offers extreme clarity in voice and image since it is intended for group conferencing.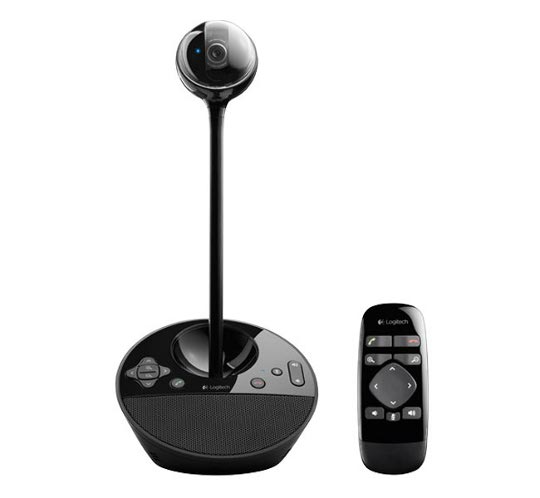 Featuring a remote control in the packaging for easier use, the new Logitech BCC950 is also capable of recording full high definition video in 1080p at 30 frames per second and offers wide zooming capabilities that will ease video conferencing with more than two members at once.
The new web camera will be available on the market soon for 249 USD.
Source: Gizmocrave