Logitech has launched a new set of earbuds that have been specifically created for Optimized for Microsoft Lync. Designed for the serious business user, the new Logitech BH320 USB stereo earbuds provide subtle style and a full set of in-line controls for those requiring a comfortable headset for voice or video calls on their PCs.
In order to achieve high audio quality the new Logitech earbuds use five-band parametric equalization that optimizes sound quality on both the microphone and speaker to create the experience of normal speech in the same room. There's also an echo cancellation technology that makes speech even clearer for people who are on the other end of the connection.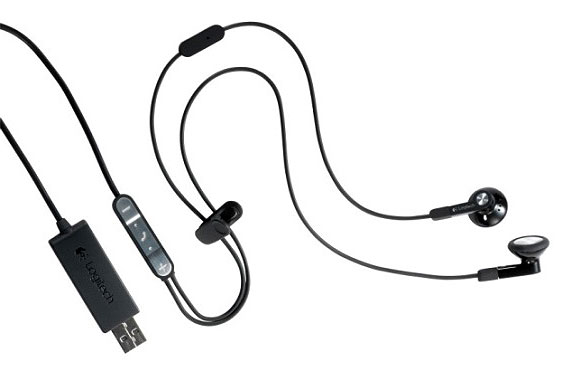 The earbuds are very nice on the outside coming in a sleek black finish with brushed aluminum accents and light weight of just a little over one ounce. The Logitech BH320 earbuds also have a six-foot cord and can be stored in a pouch. Controls include volume up, volume down, mute, call answer, and call end, eliminating the need to even touch the keyboard or mouse.
The Logitech BH320 earbuds are available now for 79.99 USD.

Source: Slashgear