Microsoft has officially introduced the Arc Touch Mouse, a wireless mouse with curved, flexible design, which has touch buttons and touch scrolling and can completely flattens for easy carrying.
The mouse is less than 15 millimeters thick and goes from curved to flat with one simple movement, utilize BlueTrack technology and features Microsoft's first touch scroll strip for easy navigation, using a capacitive sensing technique and sensor pads, allowing controlled scrolling by move of your finger or flick for hyperfast scrolling. The strip also has three tap "buttons" for –  page up, page down and the middle click area, which is reprogrammable for whatever mouse function you need.  The Arc Touch comes with tiny magnetic snap-in Nano transceiver, which snaps into the bottom of the mouse and is powered by two AAA batteries give that promise more than six months of battery life, ouu there are two-color battery life indicators too, to keep you informed when the power is running low.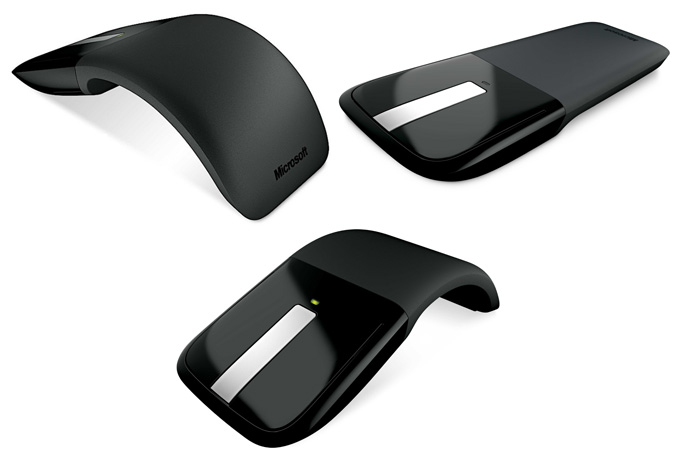 Arc Touch Mouse is now available for pre-order for $69.95 and will ship in early December, broadly available online and in stores in January 2011.