It may sound strange but the computer keyboard is one of the things that we use most often and for extended periods of time at that. That's why people need to have convenient keyboards that do not cause problems for them like hurting fingers and wrists, if not worse.
An interesting Kickstarter project now aims to create the world's best keyboard. There's a prototype made already – called Model 01 the new keyboard features a wooden chassis made of solid maple that can be divided in two for more convenience and ease of use. The keyboard is fully mechanical and includes custom-sculpted Matias keys, programmable RGB LEDs underneath the keys, an Atmel ATmega32U4 microcontroller, a USB interface and support for Mac OS X, Linux, Windows, Android and iOS. The keys in the keyboard can sustain a minimum of 50 million presses. The keyboard measures 230 x 360 x 25 mm and weighs 1.3 kilograms.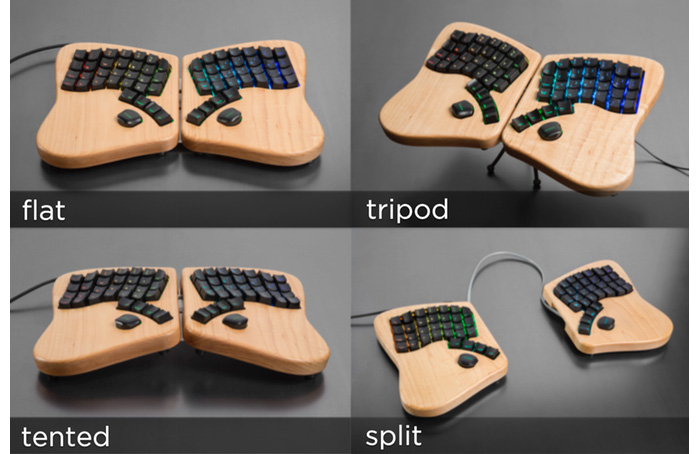 When released the keyboard will sell for USD 299 but there will be a special version made of red wood for USD 999. In fact the creators of the Model 01 will tour the USA and Canada in order to present the new keyboard so if you happen to live in these two countries you have the chance to meet the designers and experience the Model 01. Check this link out for more information!
Source: Kickstarter