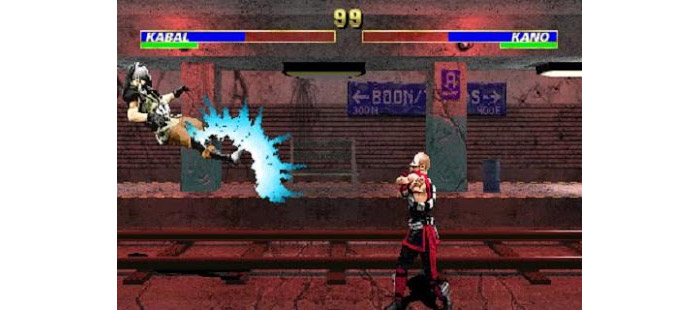 Mortal Kombat 3 on Google Play? Yes, it's possible and if you look closer you will find that the game is already there and is waiting for you. In the meantime it climbs the Google Play ladder so even if you are not looking for it, you will soon see it.
Let's start with the good part – the game is a rather successful Mortal Kombat port for Android. It does offer nearly the same gameplay as on an arcade machine or on your PC using MAME. You get the same fighters to choose from (in fact the list is quite long so you will not be bored) and in case you wonder how you can control them there are several buttons on the display itself that will tell you how to. It's like you have a built-in gaming pad, which is definitely cool and by the way it does not interfere with the gameplay and the graphics.
Now the bad news – the game seems to be very demanding. It slows down every once in a while on our dual-core Cortex-A9 processor at 1.5 GHz, 1 GB DDR3, Mali-400 GPU, Android 4.1 tablet, which worsens the gameplay, no questions asked. In addition the graphics is not that good making you feel like you are back to the 1990s. Sound is not great too but does the job with the evil laughter of Shang Tsung sending a few chills down the spine.
Is it any good? Yes, we could say so. It will help you kill time and will most likely appeal to Mortal Kombat fans. Try it and see for yourself if you like it or not.
You can find the game right here.