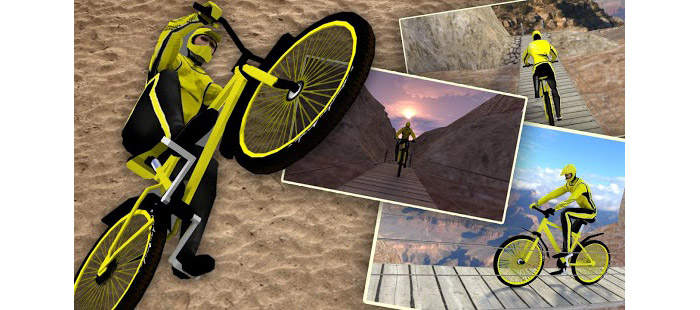 Are you into mountain biking or other extreme sports? If yes, then maybe you will like Mountain Bike Simulator – a simulation game by Time Killer Games.
The game is not huge in size, which hints of limited game play and if you think so you will be right. It all starts very quickly – once you run the game you will be taken right into the game play without wasting time. You are in control of a biker who goes through a number of obstacles completing levels on the go. So far so good except for three things – the graphics look outdated, music is not very intriguing and you don't get to see how you dies/made a mistake etc. – the game just ends saying you have to start anew. Hmm, this is not good considering you may think you can do a certain move or jump when the game thinks you can't and there's nothing to tell you or hint to you that you will die…
It's OK to play this game – just don't expect too much of it.
Get it here.