The well-known Taiwanese hardware maker MSI has decided to enter the lucrative SSD business with a new SSD series that will be known as Reflex. As expected the Reflex series will offer a variety in capacities but they all will be powered by the same SandForce SF-2281 SSD controller that we've gotten used to.
Supposedly at launch MSI will offer Reflex SSDs with capacities of 60 GB, 120 GB and 240 GB. Performance will reach 560MB/s read and 525MB/s write for the top drive, 550MB/s and 515MB/s for the mid version and 525MB/s and 495MB/s for the most affordable model.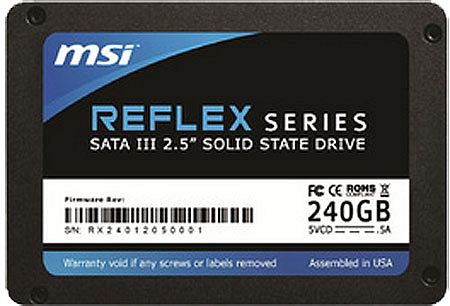 Pricing is unfortunately unknown.

Source: News.Softpedia.com