It has been almost a year since NEC launched its first LaVie ultrabooks so it's time for them to get an upgrade. And here it is – NEC now has a new LaVie ultrabook that comes with a larger display and a faster processor.
Unlike the older LaVie ultrabooks that have 10.1-inch displays, the new NEC LaVie Z sports a larger 13.3-inch screen working at 1600 x 900 pixel resolution, which has been complemented by a fast Ivy Bridge Core i5/Core i7 processor. Being an ultrabook the LaVie Z weighs just 875 grams and boasts a unibody lithium-magnesium alloy chassis that is just 14.9 mm thick.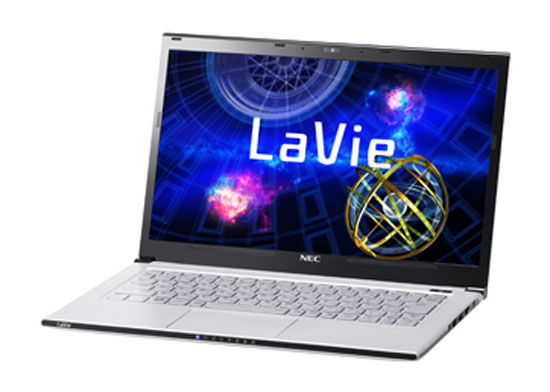 Other specs of the novelty include 4 GB of DDR3 memory, a 256 GB SSD, Wi-Fi, Bluetooth, 720p web camera and a battery that lasts for up to 8.1 hours. The LaVie also offers NEC's "Quick Power On" technology, which starts the ultrabook in just 2 seconds from sleep mode.
Coming with Windows 7, the NEC LaVie Z will be available in Japan starting on August 23 for 1695 USD.

Source: PCLaunches