The well-known US maker of computer memory and memory-related peripherals Patriot Memory has announced four new USB flash drives that add 128 GB of capacity to several lines of USB flash drives – Tab, Vex, Spark and Supersonic mini. The new drives fully support USB 3.1 Gen 1 but are backwards compatible with USB 3.0 and USB 2.0 and offer up to 110 MB/sec of read speed and up to 20 MB/sec of write speed.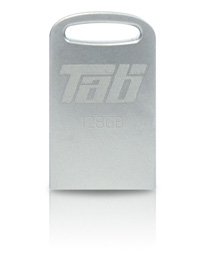 "With the growing need for more storage, Patriot is excited to expand the storage capacities of our most popular lifestyle lines," said Meng J. Choo, Patriot's Flash Product Manager. "These new capacities make it possible to carry even the largest HD videos in your pocket, or easily expand the storage on your current device or platform."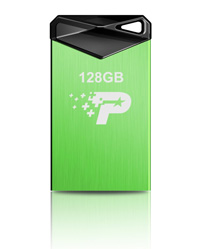 The new 128 GB Tab model keeps the line's compact chassis design and comes with a metal finish that makes the drive look nice. The Tab flash drives are so small they remain virtually undetectable while plugged into any laptop or PC. The Vex line includes USB drives that feature a minimalistic design as well and come with a signature black plastic top for a better grip. The 128 GB model comes in bright green – a color that may appeal to many people. The 128 GB Spark and Supersonic mini also stick to their original designs – the Spark comes with a metal uni-body design, while the Supersonic mini comes with a compact, rubberized and rugged chassis that can take a beating.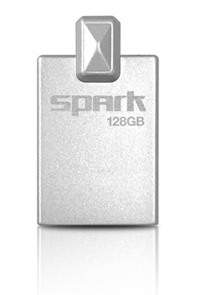 The new Patriot Vex, Tab, Spark and Supersonic mini USB flash drives with 128 GB under the hood will arrive in stores on December 14. They will sell for USD 49.99.
Source: Patriot Memory