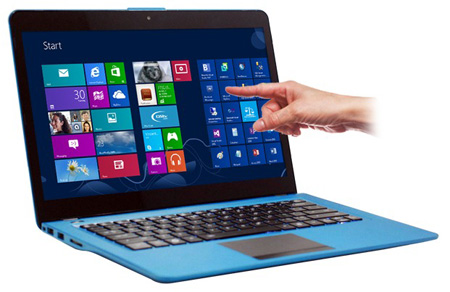 Pioneer Computer – a company specializing in ultrabooks, netbooks and tablets – has announced a new ultrabook that belongs to the company's DreamBook line. The machine is known as T14 Touch and sports a 14-inch display that works at 1366 x 768 pixel resolution.
Weighing just 1.8 kg the ultrabook is based on Intel's Ivy Bridge architecture and features Intel Core i3/i5/i7 processors and an integrated video chip. In addition to up to 8 GB of DDR3-1600 memory, 2.5-inch hard disk or mSATA SSD for storage, two USB 2.0 ports and one USB 3.0 port, the T14 Touch offers a 2 MP web camera, two 1.5-watt speakers, Wi-Fi 802.11n and a HDMI port.
Customers wishing to buy the Pioneer DreamBook T14 Touch can choose between Windows 7 and Windows 8 as main operating system. As to pricing the base model of the T14 Touch will sell for USD 837. All versions of the ultrabook also come with a 3-year warranty.
Source: Techpowerup