Pioneer Electronics (USA) Inc. announces its new BDR-205 Blu-ray Disc® Computer Writer, the industry's first and fastest model to feature up to 12x write speed for single and dual-layer Blu-ray Disc (BD) media. Ideal for authoring providers and system builders, the Pioneer® BD/DVD/CD Writer provides accurate, rapid performance for demanding professional applications.
"The BDR-205 drive represents our ongoing efforts to combine Pioneer's engineering expertise with advanced technologies, and our next generation Blu-ray Disc writer is a great example of our no-compromise approach to optical disc product development," said Steve Cohn, director of optical disc sales for Pioneer Electronics (USA) Inc. "We are bringing to market the fastest Blu-ray Disc writer to date, and it is just one of the many 'firsts' that have come to define Pioneer's 30-year heritage in optical disc innovation and leadership."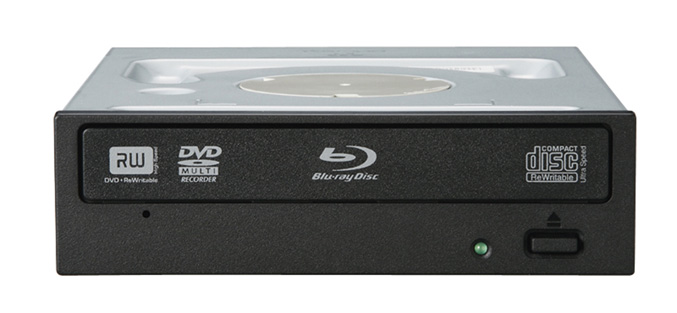 Dynamic Performance for an Array of Professional Users
When utilized with a properly configured PC, the drive's Low Vibration Mechanism Design improves overall writing accuracy, especially for those preserving copious amounts of critical data. Designed for maximum flexibility, Pioneer's writer provides significant solutions for multiple user groups, including:
System builders can confidently recommend the sophisticated BDR-205 to their clients, noting the drive's unique design, robust build quality and high grade parts
With 50Gbytes of storage space on a dual-layer Blu-ray Disc, professional users can utilize the BDR-205 to rapidly test high definition feature films during the authoring process, as well as to back up large volumes of data with ease
Besides up to 12x write speeds for Blu-ray Disc media, Pioneer's new computer drive also provides read and write speed performance up to 16x for DVD and 40x for CD media
The new BDR-205 Blu-ray Disc computer writer begins shipping October 2009. The retail version of this product, the BDR-2205, will be available Q1 2010 for $249 MSRP.
Source: Pioneer