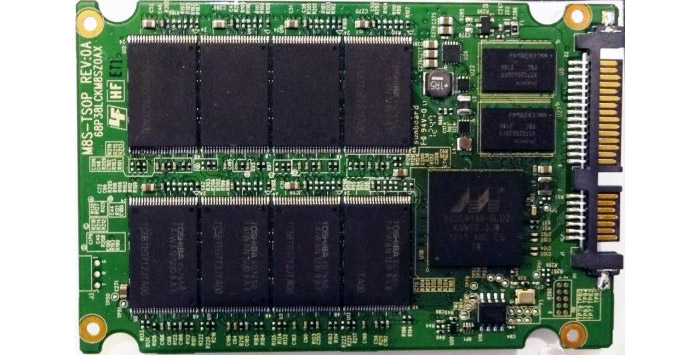 Plextor has had a rather interesting product at the just finished CeBIT 2013 in Germany – a new SSD line that uses TLC NAND flash memory.
The new memory is built on 19 nm process and is featured in the still nameless Plextor line of TLC NAND SSDs. There's a total of three models – with capacities of 128 GB, 256 GB and 512 GB. Coming in the usual 2.5-inch form factor the 128 GB model has 256 MB of DDR3 RAM as cache, while the 256 GB and 512 GB models feature 512 MB and 768 MB of DDR3 memory as cache respectively. The SSDs use the Marvell 88SS9189 controller and fully support the SATA 3.0 interface.
Speed-wise the 128 GB model reaches read/write speed of 530 MB/sec and 380 MB/sec correspondingly. The 256 GB model sports 540/450 MB/sec of read/write speed while the most spacious 512 GB model offers 540/465 MB/sec of read/write speed.
The still nameless TLC NAND flash SSD line will be available in August 2013. Pricing is unknown as of now.
Source: Thinkcomputers.org