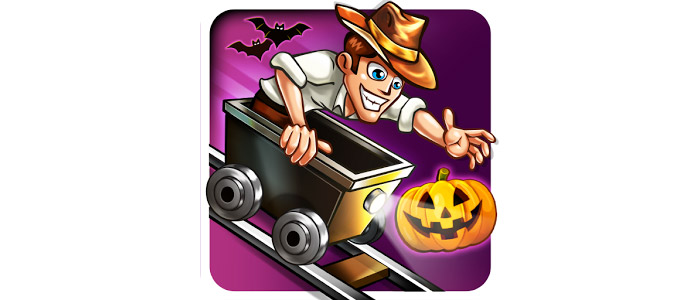 Games have always been divided into categories, depending on their traits, so most of them fall in genres such as strategy, action, puzzle, runners and more. Rail Rush is a runner game, if you haven't figured it out by now but it does come with some nice traits too.
So the game puts you in the shoes of an unknown miner who has to navigate though mine tunnels. Collect as many gold nuggets as possible but avoid the obstacles and they are many. You have to jump along with your cart and then bend down; then you will have to jump from one track to another. Be really careful as it is really easy to jump off the track and die somewhere down in the darkness… the goal is to make it as far as possible, get rich and survive.
The game is definitely fun, especially if you are in this genre and it will also surprise you with nice graphics and sound. Did we mention it is free? You can find the game right here on Google Play.