The US company Razer, known for making high-end gaming peripherals, has officially unveiled an updated line of the Razer BlackWidow gaming keyboard including one new edition.
So what's new? Let's start with the Razer BlackWidow keyboards – the updated models will be known as Razer BlackWidow 2013 and BlackWidow Ultimate 2013. The first model now boasts heightened anti-ghosting and Razer Synapse 2.0 cloud technology. The new and enhanced anti-ghosting technology supports up to 10 simultaneous key presses in game mode and additional improvements include an anti-fingerprint matte black finish surface. Adding increased efficiency and performance to the mix, Razer Synapse 2.0 automatically synchronizes user profile settings to a cloud server, allowing for customization of the keyboard and other related Razer products with a single login.
The new Razer BlackWidow Ultimate 2013 also showcases improved anti-ghosting supporting 10 simultaneous key presses in gaming mode, with soft pronounced tap and distinctive tactile feedback for gaming but also comes with an enriched backlight that guarantees users will be able to spot keys, facilitating assaults against opponents with mechanical superiority in the darkest of conditions.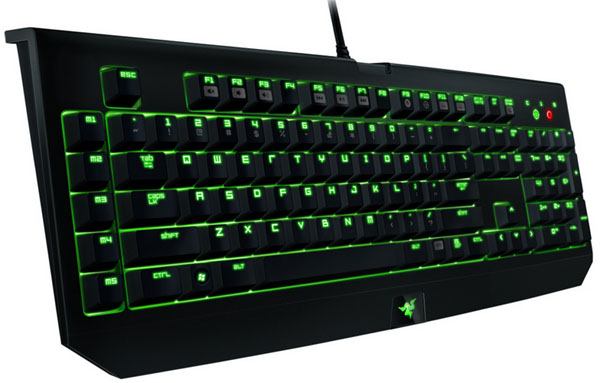 In addition to these two models Razer also introduces the all-new BlackWidow Tournament Edition gaming keyboard. The new mechanical keyboard kicks the NumPad keys out of the story and comes without them, which makes it light and easy to transport to various LAN parties and gaming events. Also the Razer BlackWidow Tournament Edition sports a simple, but elegant chassis.
The BlackWidow 2013, BlackWidow Ultimate and BlackWidow Tournament all come in standard and Stealth versions. Stealth models feature brown mechanical switches for superior tactility and faster response that only requires an actuation force of 45 g and a reduced actuation of 2 mm.
"We are really excited to release this improved Razer BlackWidow series," said Robert "RazerGuy" Krakoff, president of Razer USA. "Gamers continue to get the most precise and superior mechanical key infrastructure ever designed in a keyboard, but the new and improved BlackWidow series comes with improved functionalities providing an unfair advantage you can literally feel."
The new keyboards are expected to cost 79.99 USD or 79.99 EUR depending on where you live.
Source: Chiploco.com