The US company Razer, which we've come to know for its unique and rather innovative mouses, keyboards and computer peripherals is working on a new mouse, known as of now as Razer Ouroboros.
The novelty was first seen in US Federal Communications Commission paperwork. The commission has the task of testing new devices before they get released on the market and this is how you can often find information on new products before they become commercially available.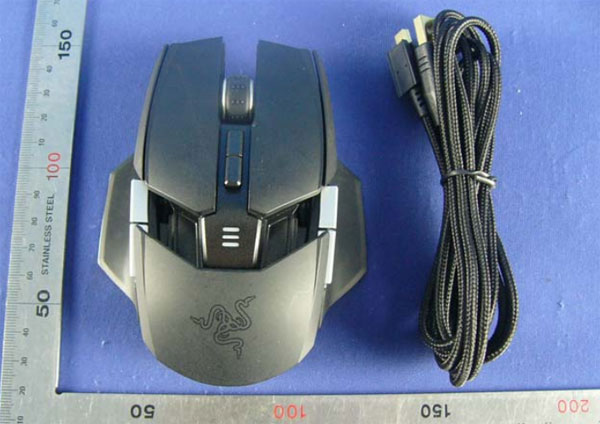 Not much is known about the upcoming Razer Ouroboros mouse except that it resembles the Mad Catz Cyborg M.M.O. 7 mouse. According to the FCC docs the mouse features small palm rests that are most likely there in order to ease the mouse usage. In addition the docs hint that the mouse supports wireless use – in such a case the Razer Ouroboros gets powered by two NiMH batteries with AA size. The mouse will also come with a special recharging cradle, nine keys, on-the-fly DPI change and Windows 7 and Mac OS X compatibility. Lastly, the Ouroboros comes with green backlit scroll wheel and side parts.
Currently there's no information on the launch date and the mouse pricing.
Source: 3Dnews.ru