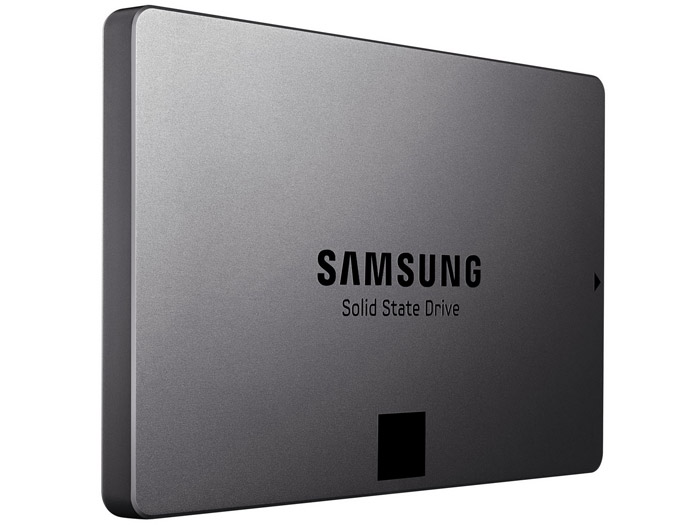 Samsung Electronics has officially launched a new family of consumer-oriented solid-state drives under the Samsung SSD 840 Evo brand name. The new SSD line is based on triple-level cell (TLC) NAND flash memory and comes with large capacities that reach 1 TB.
The Samsung SSD 840 Evo is now available in five models with 120 GB, 250 GB, 500 GB, 750 GB and 1 TB of capacity – all based on 10 nm 128 Gb high-speed NAND flash memory and Samsung's proprietary multi-core MEX controller. Thanks to these advancements the SSDs offer new levels of performance. Thus the 250 GB model delivers 520 MB/sec of sequential write speed while the 120 GB model reaches 410 MB/sec of sequential write speed, which is two and three times faster than the older models that belong to the Samsung 840 Series SSD line, respectively.
The most spacious 1 TB model goes even further reaching 540 MB/sec of sequential write speed and 520 MB/sec of sequential read speed. In addition both the random read and write performance levels have improved and now the drive reaches 98 000 IOPS and 90 000 IOPS respectively.
The pricing of the models is unknown.

Source: Samsung