The well-known and loved SandForce SF-2100 and SF-2200 SSD controller series just got an update in the form of a new metal layer designed to optimize power consumption and increase power efficiency. The update is nothing major but it's still and improvement that will pay off in the years to come.
Basically the controllers got a new stepping – B02 – up from the current B01. The firmware was also updated to handle the new changes but the new code will work on older ASICs. End users are unlikely to see any changes but they are there – the new stepping allows power distribution to become more granular and smaller things to be turned off when not needed or only partially kept awake. This last bit is important, SandForce can now keep less of the drive awake while staying connected to the host, something that is necessary for Auto-Idle1 and Auto-Idle2 modes.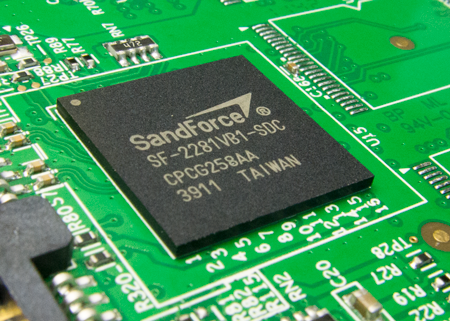 The best application of the new power-saving controllers will be in ultrabooks and notebooks where battery life is critical. The good news is that SSDs with the updated controllers will cost the same as the older ones. They will be built on the tried and tested TSMC 65 nm technology and if you insist on having the older B01 stepping you can get it as long as there's demand for it. Otherwise the SSDs with the updated controllers will be the same as the SSDs we've known so far and apart from the reduced power consumption there are no other changes.
SSDs with the new controllers should be hitting the market as we speak.
Source: Semiaccurate.com