The famous maker of SSDs, USB flash drives and memory cards SanDisk has released the world's smallest USB 3.0 flash drive. The new company product offers 16 GB, 32 GB, 64 GB and 128 GB of capacity and measures 19.1 x 15.9 x 8.8 mm, which makes it so small there's no need for users to take it out of a notebook, for example, while traveling.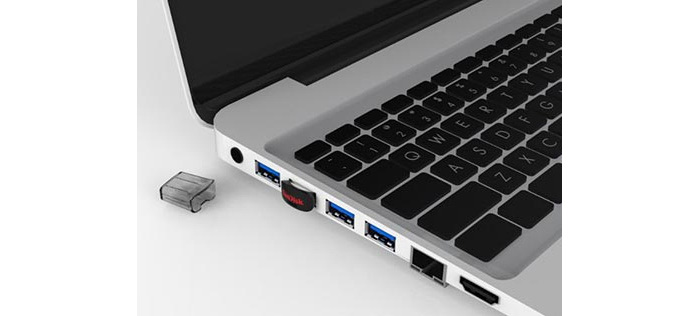 The new flash drive is called Ultra Fit USB 3.0 Flash Drive and thanks to its USB 3.0 support the drive reaches 130 MB/sec of data transfer speed. It also has data encryption so you should not worry too much if you happen to lose it somewhere.
The new SanDisk Ultra Fit USB 3.0 Flash Drive costs USD 120 and comes with a 5-year warranty.
Source: SanDisk