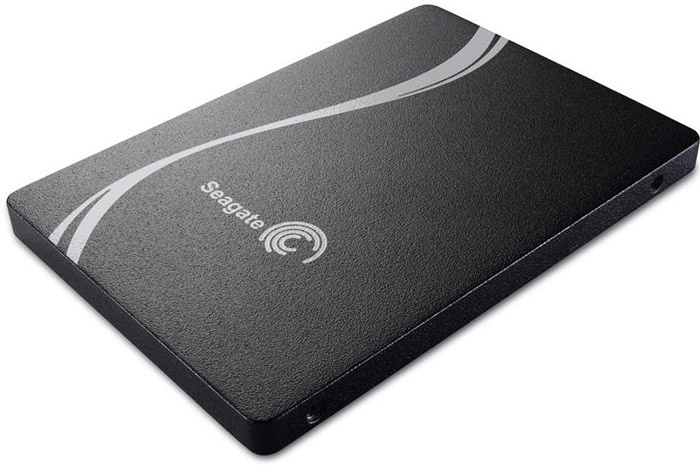 US storage drive manufacturer Seagate has unveiled a bunch of new SSDs that come in four versions – Seagate 600 SSD, Seagate 600 Pro SSD, Seagate 1200 SSD and Seagate X8 Accelerator SSD. The new solid state drives cover a large portion of the SSD market with some models targeting home users while others aiming at the corporate market segment. All of them, however, offer the latest Seagate technologies as well as high speed and reliability.
The first in the bunch – the Seagate 600 SSD – comes in the usual 2.5-inch form factor and fully supports the latest SATA 3.0 transfer protocol for the highest data transfer speeds possible. Designed for ultrabooks and notebooks alike the Seagate SSD 600 comes in two versions – a thin 5 mm version designed for ultrabooks and another 7 mm version that suits notebooks best. Both versions offer the same capacities – 120 GB/240 GB/480 GB – and reach 500 MB/sec of read speed and 400 MB/sec of write speed as well as 80 000 IOPS. The 120 GB version is a bit slower offering 300 MB/sec of write speed and 60 000 IOPS.
The Seagate 600 Pro SSD line shares a lot with the Seagate 600 SSD except that it has been designed for use with servers, cloud infrastructure and in machines with low power consumption. Thus one of the prime features of the Seagate 600 Pro SSD line is high power efficiency. As to capacity the new line offers the same 480 GB of maximum storage capacity while coming in the usual 2.5-inch form factor and supporting SATA 3.0.
The Seagate 1200 SSD is the ultimate in the new lineup – the devices have been designed for corporate use of any kind and next to extreme reliability they also offer very high levels of performance. The Seagate 1200 SSD line offers up to 800 GB of capacity and arrives in 1.8-inch and 2.5-inch form factors.
Finally the Seagate X8 Accelerator is a device based on the Seagate Virident technology. The X8 Accelerator itself is an x8 PCI-E card that combines memory-class performance and storage-class capacity with enterprise reliability and data integrity. Offering up to 2.2 TB of capacity and a small footprint the Seagate X8 Accelerator is a great solution for servers out there.
Source: Seagate