The Japanese company recently announced the creation of a new type of solar cell, which it claims is the most efficient solar cell to date. The company said that its triple-layer cell achieved a conversion efficiency of 36.9 percent.
The new solar cell is based on triple-junction compound technology, which is very similar to the solar cells used in NASA's Mars rovers. Compound solar cells put together photo-absorption layers that consist of at least two or more chemical elements. As a rule, such solar cells use rather expensive materials such as indium and gallium and have been so far used mainly in application areas such as satellites.
SHARP plans to gradually transfer the technology to new market areas and not keep it to just aerospace products. The company goal is to implement the new cell in affordable solar cell products.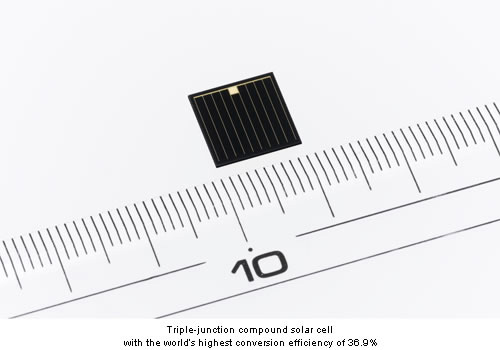 It is not clear when customers should expect consumer devices with the new solar cell but historically such products appear on the mass market between two and three later after the product announcement.
Source: Tom's Guide