Back in the 2010,  SmartFish Technologies unveiled "world's first intelligent keyboard" that prevents Repetitive Stress Injury called Engage Keyboard,  and now they has released it for the masses.
The compact Qwerty keyboard features a patented ErgoMotion technology that "studies your typing frequency" and determines when to automatically change the position of its two pads so your hands and wrists are never in a fixed state while you type. This periodic movement in hand and wrist ensure that your hands will not be  in a fixed position entire day and promotes circulation, enhancing comfort and reducing the risk of injury.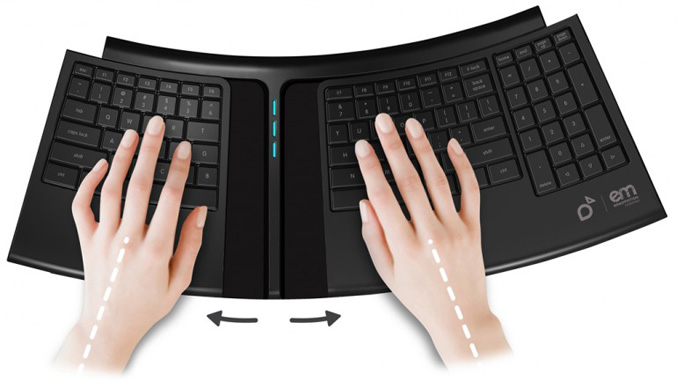 Smartfish says that the ErgoMotion technology is the first technology that actually address the root causes of RSI and empowering the user to compute healthier. It has been designed in collaboration with the Hospital for Special Surgery (HSS) in New York and will  redefine the future of ergonomics.

The Engage Keyboard is available for pre-order for $149.95 .