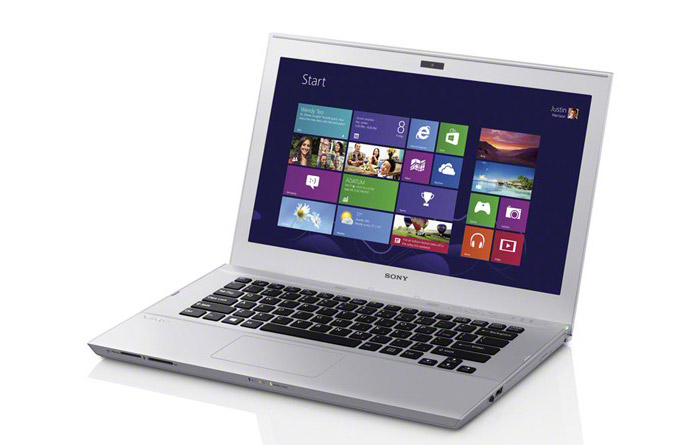 Sony's Vaio T14 and T15 ultrabooks have become available a bit earlier than expected thanks to Best Buy. First expected on February 9, those who seek a new and powerful ultrabook can now find the T14 and T15 in Best Buy stores around the world.
The release of the T14 and T15 means the specs list is final so let's take a look at what Sony has prepared for its customers. Starting with the T14 ultrabook we have a device that comes with a 14-inch sensor display at HD Ready resolution (1366 x 768 pixels), up to 8 GB of DDR3-1600 memory, a DVD burner and a hybrid storage system that can take up to 750 GB of data.
The Sony Vaio T15 features a 15.6-inch sensor display that works at Full HD resolution (1920 x 1080 pixels), up to 8 GB of DDR3-1600 memory, a Blu-Ray drive and a hybrid storage system with an overall capacity of 1 TB.
Two crucial things are missing – the CPUs used and pricing. Depending on the power you need you can get the ultrabooks with an Intel Core i3-3227U Ivy Bridge processor at 1.9 GHz, Intel HD 4000 graphics and 4 GB of DDR3 RAM for USD 770, Intel Core i5-3337U chip at 1.8 GHz (2.7 GHz Turbo) and 6 GB of RAM for USD 950 or Core i7-3537U processor at 2.0 GHz (3.1 GHz Turbo) and 8 GB of DDR3 memory for USD 1150.
Both ultrabooks run Windows 8.
Source: TG Daily