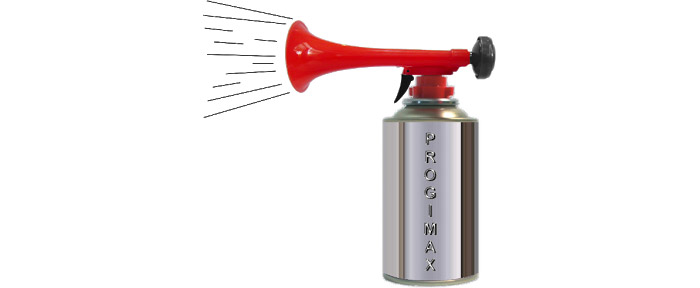 Stadium Horn Free is a strange application for Android. You can find it on Google Play now for free but don't expect too much out of it – it's small size of just 1.08 MB hints of this.
In a few words this is an application that turns your Android device into a horn. Yes, that's right! You will be presented with a virtual horn that will whistle when you touch it. You can change the type of whistle just under it – you have six melodies to choose from, and of course a bar that lets you adjust the volume. This is pretty much it! This app may be fun to small children but to grown men… who knows? As the name suggests maybe you should use it during sports events and save your voice.
You can find Stadium Horn Free here on Google Play.