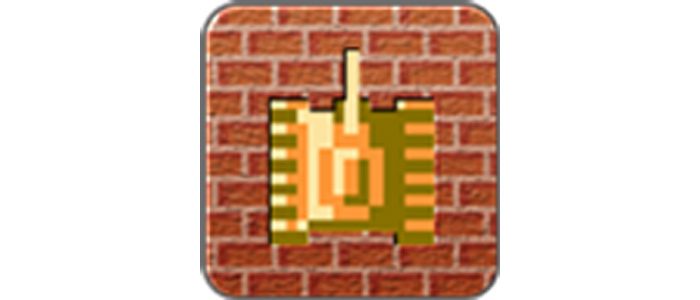 Do you love old arcade-style games? If yes then you can take a look at Tank 1990 – Battle City – a game that will take you back to the 1990s so you can relive these old days with golden games.
The game turns you into a tank that is to guard a flag. So far so good except that you have enemies lurking for you. The entire action takes place in a maze where you must act quickly in order to survive against the hordes of enemy tanks that will come for the flag and hence for you. In fact the game is all about survival as you cannot win a level – the goal it so destroy as many enemy tanks as possible and make as many points as possible before you perish in a tank battle.
As to graphics and sound they are totally taken out of the year 1990 so don't expect 3D effects, nice music and so. But this is exactly where the charm of the game lies – it is simple, it is fast and easy to play and it takes you to the early days of gaming where you did not need the latest 3D graphics card or the fastest CPU to be happy.
Tank 1990 – Battle City awaits you for free on Google Play here.