Toshiba has officially announced the successful creation of the world's first SSD series based on 19 nm NAND flash memory.
The new SSD series will carry the THNSNF product name while offering as many as eleven different models that come in two different sizes (9.5 mm and 7.00 mm in height) and range in capacity from 64 GB to 512 GB. The bigger 9.5 mm 2.5-inch drives offer 64 GB, 128 GB, 256 GB and 512 GB of storage while the smaller 7.00 mm mSATA drives offer 64 GB, 128 GB or 256 GB of space.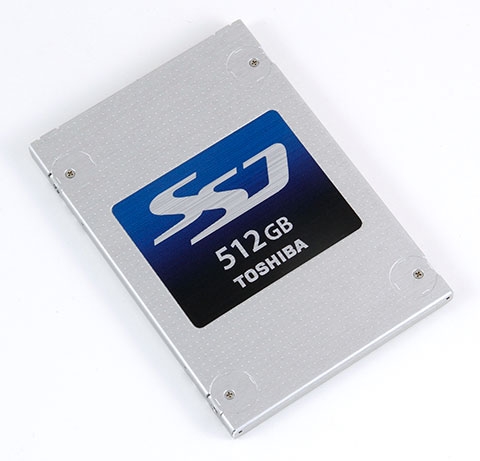 The THNSNF series employs Toggle MLC (multi-level cell) NAND flash, which is said to deliver faster performance than competing SSDs using synchronous or asynchronous NAND flash. Toshiba claims the 19 nm manufacturing process also helps deliver advances in power consumption and performance. The drives are rated for up to 524MB/s sequential read speeds and up to 461MB/s sequential writes.
Other features include SATA 3.1 compliance, TRIM support, Toshiba's Quadruple Swing-by Code (QSBC) error correction technology as well as power management technologies for better energy efficiency.
Mass production will begin in August this year. Pricing is still unknown.
Source: Techspot