According to a leading research analyst in home entertainment services, the global home audio market is expected to grow at a steady pace. Home theater systems are a popular option for homeowners who are looking to buy a quality home audio system because they provide a better quality of sound compared to in-built audio in TVs and other audio systems.
The future of home audio technology is expected to change dramatically as more homes adopt smart technology and cloud solutions. For instance, the global market for portable speakers is expected to grow at a rate of 11% due to more homes adopting smart technology. So, what should we expect in the coming years in the world of home audio technology?
Below is a sneak peek into what the future holds:
Wireless Audio Technology
Wireless audio connectivity has been one of the most prolific advances in audio technology. Bluetooth connection has gained a lot of ground over the past five years and is now dominant when it comes to listening to music. Thanks to wireless technology, installation and setup of home audio systems is now easier than ever before. With the adoption of digital music over the last decade, everything about how we consume music has changed.
With wireless technology and audio streaming becoming the norm in our day-to-day lives, we expect to see sustained growth in the adoption of wireless audio technology, making audio connectivity to other home entertainment systems simple and hassle-free. More home audio systems are increasingly leveraging streaming services, representing an advancement in how homeowners are embracing connectivity.
Sound Quality
The latest home audio systems come with a unique range of features and technology that transforms sound into an experience. According to a Music Authority guide on buying the best bookshelf speakers, sound quality has greatly improved over the years. Looking into the future, audio engineers are working towards innovative ways, like lowering the level of distortion in sound, to ensure greater clarity and improve the listening experience in home audio systems.
While most audio systems on the market produce a decent sound, consumers are expecting very high sound quality in speakers and making this a trend among mass audiences in the coming years. Quality will obviously play a bigger role in the production of speakers and headphones as consumers opt for better quality of sound.
Product Bundling
Product bundling is a popular marketing strategy where home audio system vendors collaborate with other entertainment system vendors, like Smart TV brands, to bundle their home theater systems with their products. Considering that flat-screens don't have high-quality built-in speakers, TV manufacturers are increasingly bundling their TV units with home audio systems and selling them as a single product. Consumers are expected to embrace this in the future.
Smart Portable Speakers
According to a recent poll, over 39 million Americans now own a smart speaker. The rate at which smart speakers are being adopted may be staggering but what is really pushing this growth is the range of cheaper home smart audio systems being introduced into the market for home audio. Look at smart speakers like Google's Home Mini or Amazon Dot and you'll see why many people are opting for them.
Smart technology is expected to drive growth even in the home theater market where smaller form factor is increasingly becoming a major drive for creating audio systems that are versatile in terms of sound, budget and use. Smart speakers are set to become a core part of most audio systems in the future as more people buy them for personalized audio experiences.
Growing Popularity of Multi-Room Streaming
Twenty years ago, a complete multi-room audio system for your home would have meant a lot of wires. Today, with wireless and cloud technology, it is easy to enjoy multi-room streaming and even set up a top-of-the-line home audio system stress-free. Whether you want to upgrade an existing surround system or set up a new home audio system, opting for wireless solutions is now within easy reach for many homeowners.
As multi-room streaming becomes part of many smart homes, more audio devices are being connected via Bluetooth, AirPlay and Wifi. A single network in a home may carry multiple channels of sound, making it easier for homeowners to stream content. The growing trend of speaker connectivity in all rooms is also driving the market growth of the smart portable speakers. By 2022, all portable speakers are expected to support wireless connectivity.  
The Return of Vinyl Records
Despite the global adoption of digital audio that largely saw the demise of physical audio formats over the years, the future of home audio could see a return of the celebrated and popular vinyl records. More people are looking to celebrate music in a more physical and nostalgic form. In fact, for the first time in recent years, vinyl sales worldwide oustripped ad supported streaming. In the coming years, vinyl records are expected to make a comeback in the home audio market.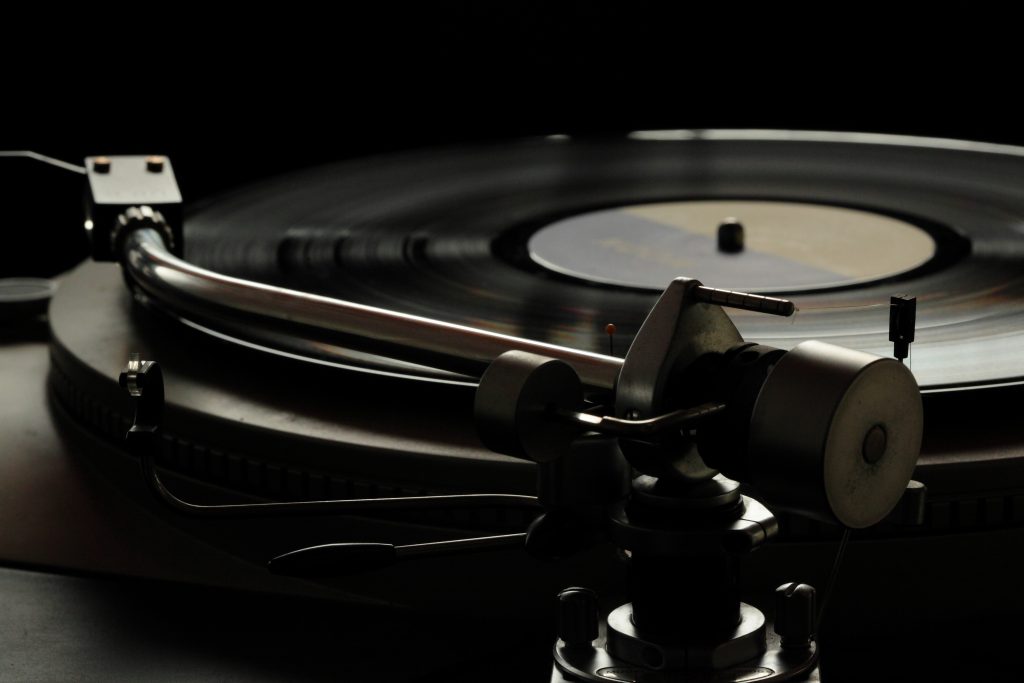 In the future, more consumers will want to not only enjoy quality sound but also experience music and feel like a part of it again. Vinyl records are the perfect option when you want to enjoy the traditional ways of listening to music in this digital age. Some people are even collecting vinyl records to show them off just like art collections.
Conclusion
A leading trade publication on home theater trends notes that home audio systems are constantly changing as new developments come up in the market. From multiple screens in a home to cater for different entertainment needs, to audio connectivity across the entire home, audio system and the use of floorstanding speakers, sound bars and bookshelf speakers to personalize home audio experiences, there are many trends expected to sweep the market.
The competition in the home audio market also means that consumers need to stay up to date with new developments and product releases. Almost every year, new audio systems are released, making it even harder to settle on the most ideal system for your home. To make the right decision when buying home audio systems, make sure to read some of the top audio system reviews on reputable sites and compare sound quality and prices.