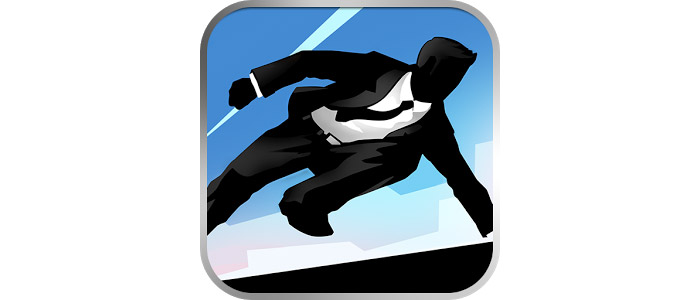 Vector is a game that comes with a different flavor and background. It starts with a graphic depiction of a totalitarian society where you have no will and rights except for one – to obey. A single person, however, breaks free and tries to run, chased by agents of the totalitarian government. As it may seem by now this game is a runner and your goal is to run away from the guys chasing you. An additional element is the addition of free running elements where you jump long distances, climb, slide and more.
Vector does not offer great graphics as you see only walls and buildings of various kinds and even the main characters in the game are all black with no other features but this adds to the gameplay as everyone can see himself/herself in the running character, while the guys in black that chase you represent evil. Just like many other games this one also has levels to complete so run and get free beating the bad guys at the end.
Vector is an extremely popular game with more than 10 million downloads so if you like the description add a new download of this game here on Google Play.