With just 2 weeks remaining until the launch of Windows 10, the box art of the new OS has reached the Internet.
As you can see from the pictures the box art is rather simple – there's a large Windows logo right in the middle and this is it with the only difference being in the color – Windows 10 Pro comes in purple, while Windows 10 Home comes in blue. These boxes will either have just a Windows 10 product key, after which users will have to download Windows 10 off the Internet, or use a provided USB flash drive inside with Windows 10 on it. Furthermore these versions will be sold in developed countries where Internet access speed is higher.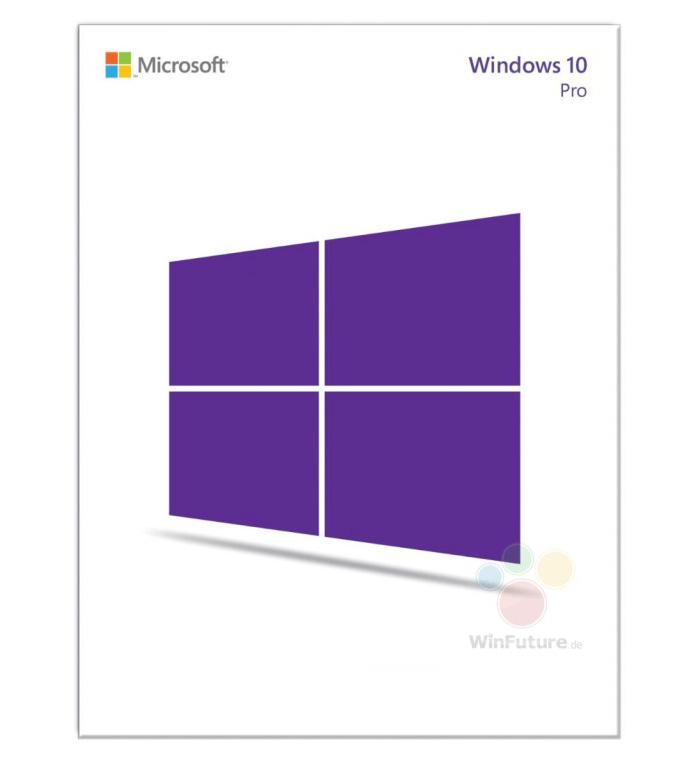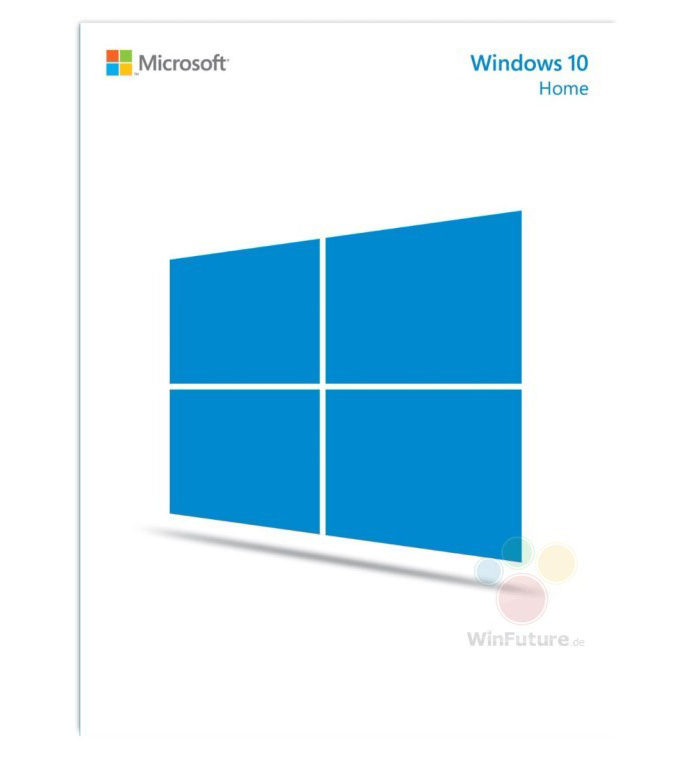 Microsoft will also have an edition for poorer countries with slow Internet access. This edition will include a physical DVD disk that will be used to install the OS. The boxes of this edition will be thicker and will display the Windows 10 desktop with the purple color being reserved for the Windows 10 Pro version, while blue will be for Windows 10 Home.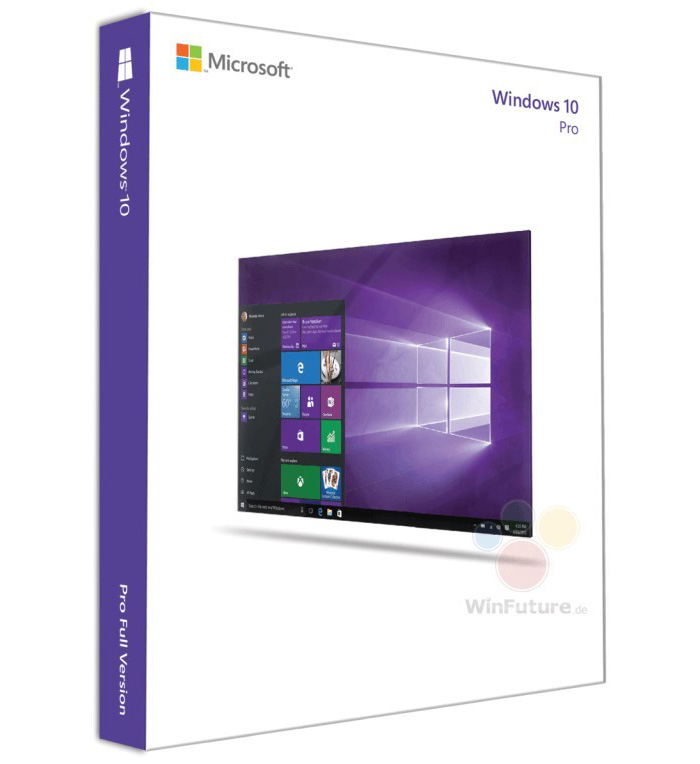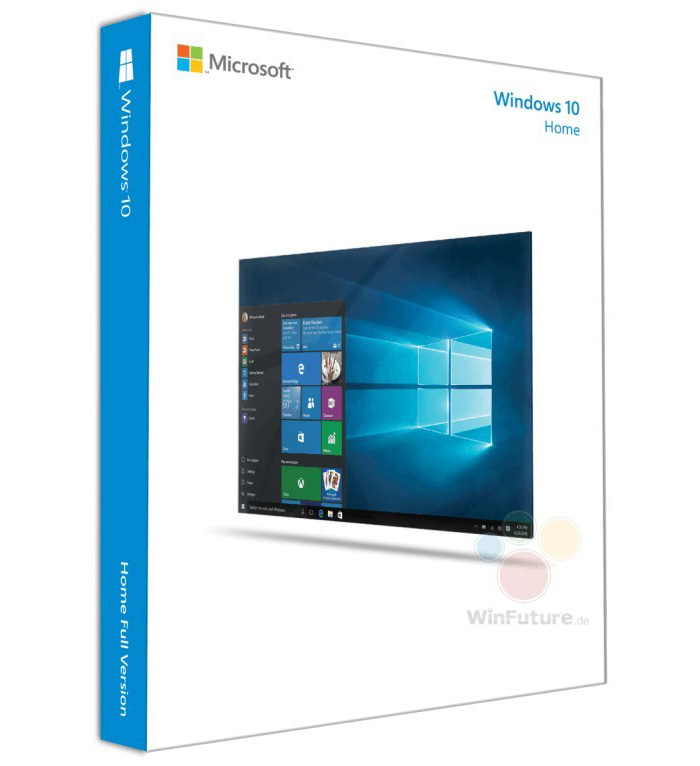 Windows 10 will be released on July 29 and will likely be the last Windows version after which Microsoft will implement a new OS model that will include major updates and patches much like the way Mac OS X works today.
(pictures courtesy of Winfuture.de)
Source: The Verge