A team of Japanese scientists has created the world's thinnest display. And we are not talking about LED/LCD/TFT technologies here – believe it or not they succeeded in creating images on a soap bubble, which is now the thinnest display ever seen!
Of course the technology is nowhere near production and thinking about it we may never see it in our living rooms but the achievement surely gives a hint as to what the future may hold for us. The technology works by reflecting and alternating different levels of ultrasonic vibrations that were able to project images of the Earth and insects onto a soapy film. By using more than one bubble, the images were even given a 3D effect.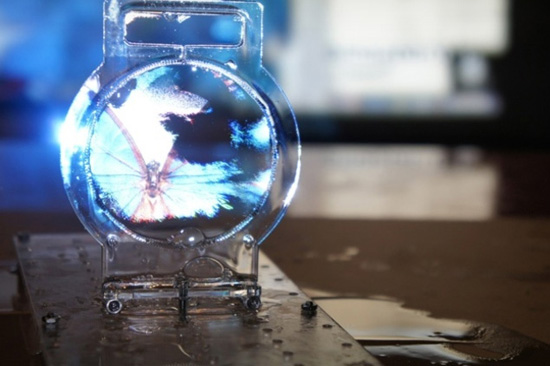 Don't expect to re-create the film at home though – the bubble the scientists used was made of colloid solution that makes it tougher than your usual soap bubble. Still the hi-tech bubble is easy to pop so you need to be careful around it.
The technology is now being patented and the Japanese scientists hope that one day it will be used in various future displays.

Source: Pocket-lint.com