Casio unveiled new Pathfinder watch

Casio revealed PAW5000-1 – the newest Pathfinder rugged watch  for outdoor excursions. The new model is simultaneous analog and digital, features Multi-Band 6 Atomic Timekeeping with triple sensor.
The PAW5000-1 features self-charging, self-adjusting technology, tough solar power and Waveceptor Multi-Band 6 Atomic Timekeeping Technology, includes a digital compass, altimeter, barometer and thermometer, it also has a unique second hand that acts as a compass needle.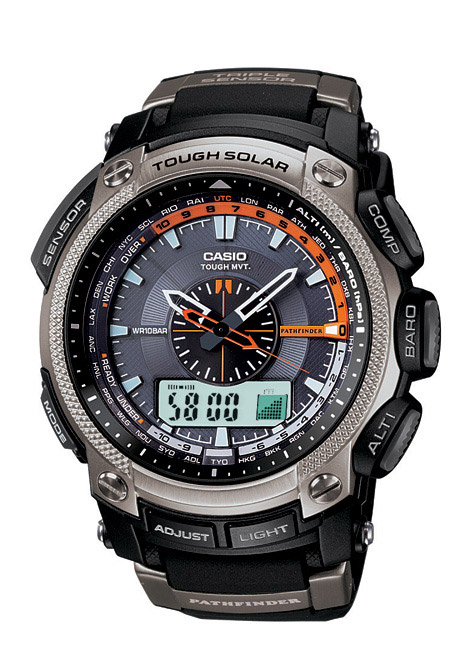 "We are very thrilled to introduce the newest addition to the Pathfinder line," said Shigenori Itoh, vice president of Casio's Timepiece Division. "The Pathfinder's three-hand triple sensor feature allows for seamless navigation in any condition and its slim styling provides a comfortable feel for every man's wrist."
The PAW5000-1 will be available in May in black resin for the MSRP of $450
Source: Casio