E Ink Announces Color ePaper – E Ink Triton

E Ink Holdings Inc. announced E Ink Triton, a color ePaper which is fully viewable in direct sunlight and can perform up to 20 percent faster than previous generations of E Ink Imaging Film.
Triton is capable of displaying thousands of colors, has ultra-low power consumption and according E Ink will enabling implementation in a broader array of other devices. The E Ink Triton design leverages the patented two pigment capsule platform, that offers "unparalleled" image stability, pictures and text can be maintained on the screen even when the power is turned off.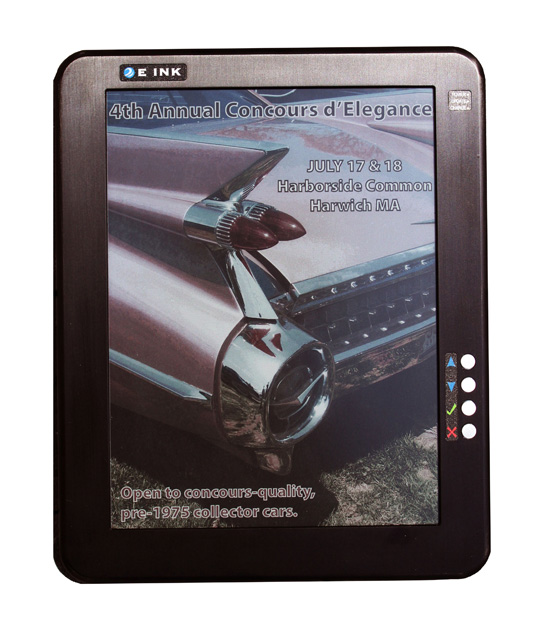 "E Ink Triton marks a major milestone in the eBook revolution," said Hanvon's Chairmain Dr. Liu Yingjian. "E Ink has the right technology, manufacturing capability, and know-how to transition Hanvon's product vision into reality. With E Ink Triton technology, Hanvon is enabled to release the world's first color eBook reader today."