Now you have it – The powered exoskeleton of Iron Man's armor, now you can increase your strength to superhuman levels, get a pulsed, laser-path guided, medium-density plasma projectors, energy shield and Electromagnetic pulse (E.M.P.), the only limits is that the suit can optimally function over a range of -185° F. to 15,000°F.
I wish this to be true, but for now UD Replicas offers a collection of handcrafted, leather motorcycle suits that replicate the on-screen designs worn by cinematic Super Heroes. The complete IRON MAN 2 Motorcycle Suit includes jacket, which incorporates removable CE-approved body armor, pants, boots and gloves with built-in, anti-skid Kevlar in the leather lining of the palms  and all this will cost you $1,099.00, or you can get the Jacket for $498.00, Pants – $352.00, Boots – $189.00 USD and Gloves for $60.00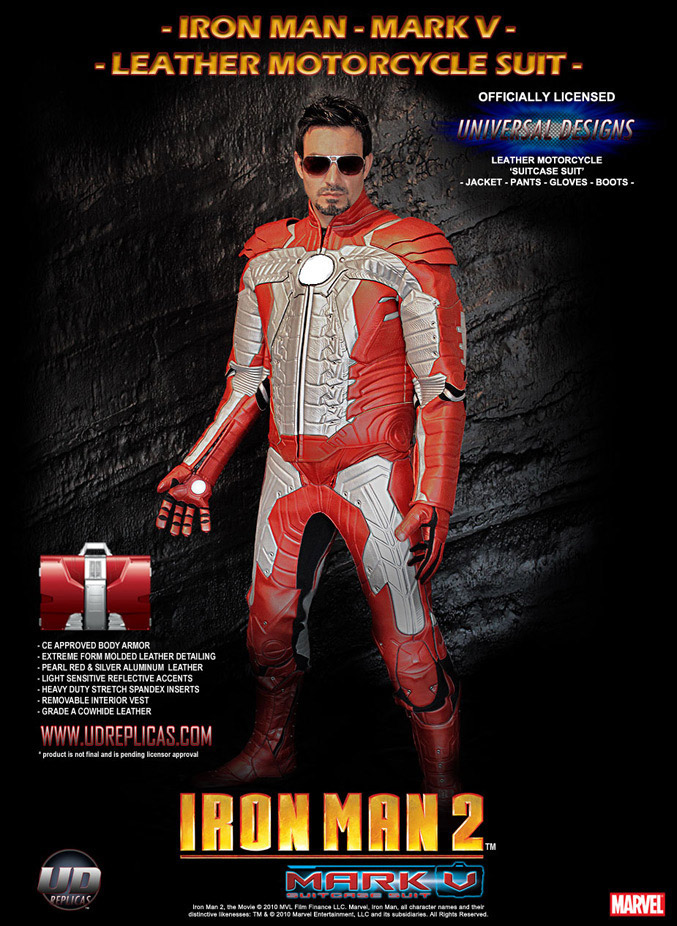 "We've replicated the visual effect of Iron Man's armor," explains David Pea, owner of UD Replicas, which spent four months researching and designing the IRON MAN 2 Motorcycle Suit. "From the neck down, every single detail is form-molded leather, and has presented us with a fantastic creative challenge. It's important for us to get the details exactly right, because the Iron Man suit is such an iconic design."
If you need something with healing ability, this is for you – X2 Wolverine 
Motorcycle Suit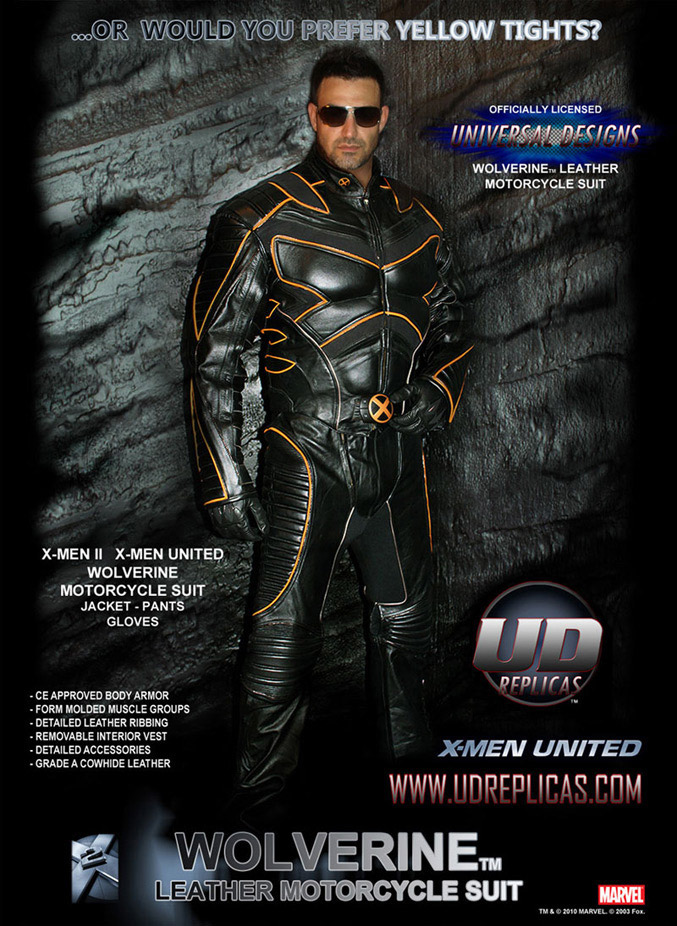 More information of UD Replicas products can be found at www.udreplicas.com.