Keyport, Inc announced a new handy addition to its Keyport Slide keychain alternative device, which now can be equipped and with a new compatible 4GB/ 8GB and 16GB USB flash drive insert, in addition to bottle opener, and mini-LED flash attachments.
The Keyport SLIDE V.01  device is slightly larger than a box of Tic Tacs and can consolidates up to six keys of all shapes and sizes, allowing you easily to access any key with the just flick of a thumb. The company says that their device has several advantages versus a traditional keychain, as it fits comfortably in a pocket without making holes in it or stabbing the user in the leg, also eliminates pocket jingle and will reduces scratches to other items and mainly to your smartphone.
Every Keyport SLIDE contains a serial number and in case it was lost, it will allows the Keyport, to be reunited with its owner via Keyport customer support. The company also plans to incorporate RFID and biometrics technologies into its device further.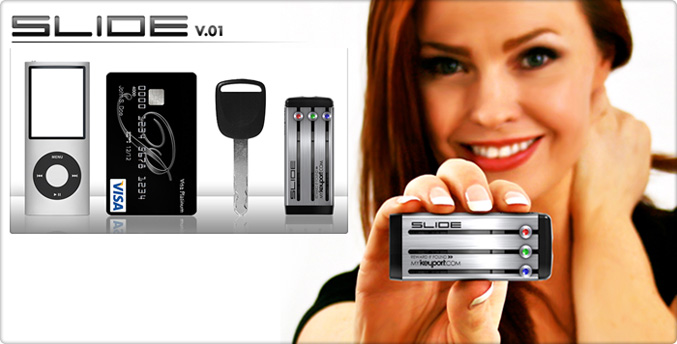 "Two of the most essential items people carry every day are their phone and their keys. While phones are getting sexier and smarter, keychains are getting bulkier and more inconvenient. Keyport is designed to bridge the gap of this paradox. It's a completely new paradigm for something we fundamentally can't live without." says Chief Product Designer and company founder, Josh Downes.
Pre-orders of the USB flash drive inserts in 4GB($18,99) and 8GB($28,99) capacities are now available at company's website, and will be ready to ship on February 28th, while the 16GB version due out later in the year.