The troubled Japanese digital camera maker has come up with a product that may become the main competitor to Google Glass with the company unveiling the MEG 4.0 glasses-mounted head-up display earlier this week – which is a long time before Google Glass arrives on the market.
The device uses Bluetooth connectivity to connect to smartphones and at the same time offers the user images projected on the glasses while giving him/her a clear view of the surroundings. This is possible due to the so-called "proprietary optical technology" developed by Olympus.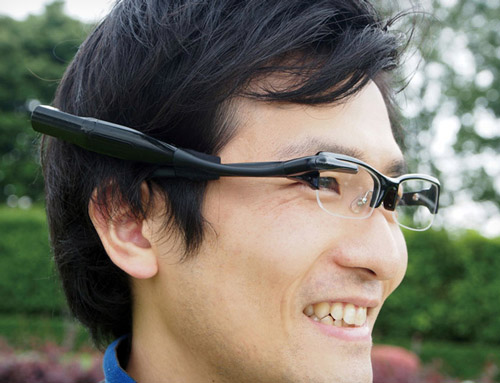 The MEG 4.0 does not stop here though – the device also offers a built-in accelerometer as well as GPS functionality. Olympus also says that the device has been designed to offer real-world wearability by balancing its weight distribution – including battery it weighs in at a reasonable 30 grams. Power consumption has also been optimised – Olympus says the device can function for up to 8 hours on a single charge. The images projected onto the lens come with QVGA 320 x 240 resolution.
No word on pricing or commercial availability though.
Source: Electronista