Well, here's something you don't get to see every day – a robot ball that once thrown away comes back to you!
The Norwegian engineer Kare Halvorsen created the invention, known as MorpHex. Being a robot ball it packs quite a bit of wiring and electronics so perhaps you won't get to kick it around but still it's something worth seeing. Being a robot and a ball at the same time MorpHex has six retractable legs that open up when the ball/robot gets rolled away and then the whole thing crawls back to you. As big as a model globe MorpHex contains 25 servos, a Basic Micro ARC-32 board, an Xbee radio, a 5000 mAh battery and an 8 amp regulator. Everything then gets crammed into a… model globe.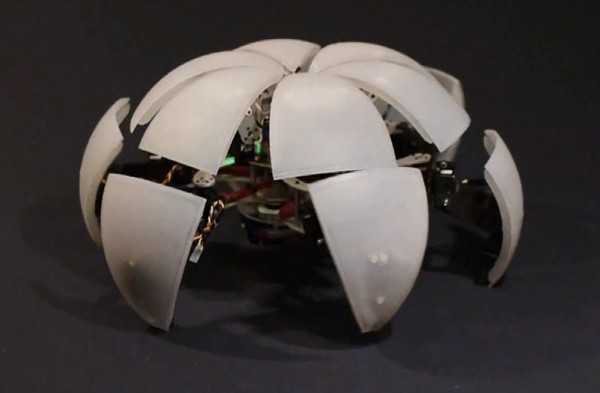 Right now the Norwegian inventor is working on an update that will allow MorpHex to roll in a controlled direction. No word on mass production or price as of now, though.
Source: Freshinfos.com