Scientists at Wake Forest University in the USA have come up with a new technology, now called Power Felt that can convert body heat to electricity. The invention is still in its infancy but definitely has a huge potential the researchers say.
Power Felt consists of carbon nanotubes that get integrated into plastic. Once integrated the whole thing feels like regular fabric. As a thermoelectric device it functions and creates a charge by leveraging temperature differences says Wake Forest University researcher Corey Hewitt.
"Generally thermoelectrics are an underdeveloped technology for harvesting energy. There is so much opportunity," Hewitt said. "We waste a lot of energy in the form of heat. For example, recapturing a car's energy waste could help improve fuel mileage and power the radio, air conditioning or navigation system."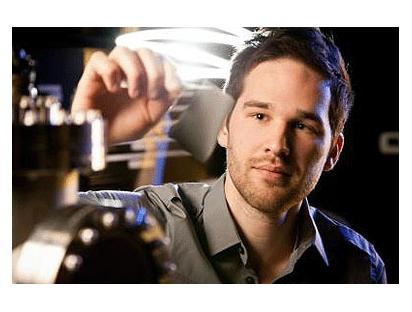 Power Felt is also very flexible – it can be used for charging mobile phones and flashlights while on a bigger scale it may help reduce electricity bills.
"I imagine being able to make a jacket with a completely thermoelectric inside liner that gathers warmth from body heat, while the exterior remains cold from the outside temperature," Hewitt said. "If the Power Felt is efficient enough, you could potentially power an iPod, which would be great for distance runners. It's definitely within reach."
Being an early design Power Felt currently cannot power devices. At this time the researchers have been able to stack 72 layers of carbon nanotubes, which deliver 140 nanowatts of power. They are now working on ways to add more layers and make the layers thinner to achieve greater power output. One day, they hope that Power Felt could only cost 1 USD to be added to a cellphone.
Power Felt may soon be produced commercially depending on ongoing talks with investors.

Source: Tom's Hardware