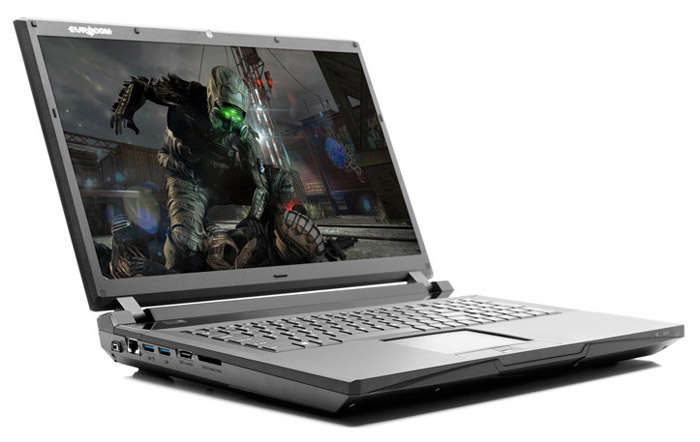 Gamers around the world will be treated with a new gaming notebook, courtesy of Eurocom, given they are willing to spend some serious cash on gaming hardware. There's no doubt about it as the X3 does deliver what it needs to slice through the latest games out there.
The new gaming notebook is based on powerful mobile Intel Core i7 Haswell processors and comes with NVIDIA GeForce GTX 780M or AMD Radeon HD 8790M graphics. Gamers can opt to add up to 32 GB of DDR3-1600 memory, while the X3 provides support for up to 5 storage drives, including 2 mSATA solid state drives for lightning fast performance. A 15.6-inch display at 1080p resolution is where all the action will take place. The X3 also comes with a custom backlit keyboard with 7 colors, 3 zones and 8 modes, a SoundBlaster X-FI MB3 sound system and a card reader.
The pricing of the base model was not unveiled though.
Source: Eurocom