Gigabyte has launched a new modified graphics adapter based on  NVIDIA GeForce 9600 GT Green Edition with lower power consumption.
As reported, the model Gigabyte GV-N96TSL-1GI is formed of printed circuit boards in blue and is equipped with the company two-layer system for active air-cooled Silent Cell, which consists of a large aluminum radiator and three copper heat pipes. The GPU chip is based on the G94-350-B1, which was established on 55 nm technology and contains 64 stream processors. Additional saving of resources is achieved by reducing the core voltage from 1.1 to 1.0 V. The Video card has 1 GB GDDR3 memory (256-bit interface) and still no information on the frequency parameters, but it is known that the rear panel are two DVI ports and an HDTV output.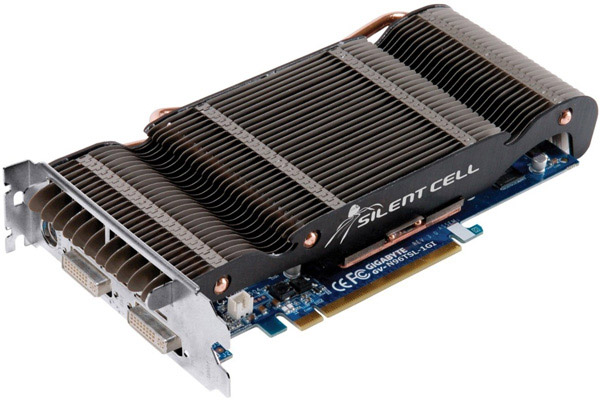 The premiere of Gigabyte GV-N96TSL-1GI is expected to be on March exhibition CeBIT 2009.