Logic3 is launching 6 colored Nunchuk Mini's, the latest in its popular range of Nintendo Wii accessories. The Nunchuk Mini's are the ideal way to add some fun and color to the Wii Gaming experience. These comfortable "FunChuks" are available in Red, Orange, Yellow, Green, White and Black. The wide range of colors means each player can pick his own favorite colored Nunchuk, great for a group of friends who are all aiming to be the best Wii gamer around.
These colorful FunChuks are ergonomically designed and fit comfortably for either left or right handed gamers. An 8 way analog stick for character movement and two buttons 'Z & C' for quick fire action are also neatly positioned. The FunChuk Mini controller easily connects to the Wii Remote.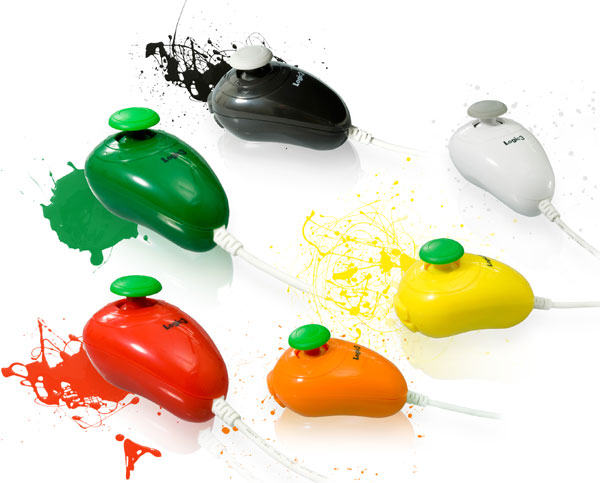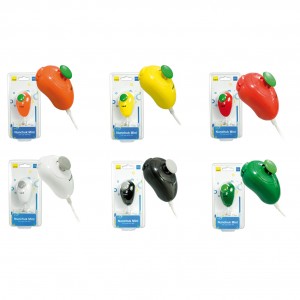 Logic3 FunChuk details include:
– Available in 6 vibrant colors – Red, Orange, Yellow, Green, White & Black
– 8 way analog thumbstick, Z & C buttons
– Ergonomically and stylish designed
– Connects to Wii remote
– Compatible with all Wii Games requiring a Nunchuk
– Retail price of GB£15, 17 Euros or $20 US
– More details available here: http://www.logic3.com/details/?prod=613
The Logic3 FunChuk will be available from your local gaming retailer.
About Logic3:
Logic3 plc is a global, established leader in the design, development and manufacture, supply and distribution of audio, video gaming and PC peripherals/accessories. Logic3 consistently produces high quality products at competitive prices, from stylish portable iPod and PlayStation speakers to accessories for all video gaming platforms. Logic3 products are available in over 30 countries including Europe, USA, Australia and the Far East.