The king is dead long live the king!
Perhaps this is how millions of NVIDIA fans feel like today after the news that NVIDIA had officially launched a new product – the highly expected and widely rumored dual-GPU GeForce GTX 690.
Called the "world's fastest consumer graphics card", the new 3D king comes with two Kepler cores that run at base speed of 915 MHz and feature a total of 3072 CUDA cores and 4 GB of ultra fast 512-bit GDDR5 memory. This is unbelievable power and to make things understandable for the masses NVIDIA says that a single GTX 690 card is faster than two GTX 680 cards in SLI configuration. In other words if you now have a GeForce GTX 680, the new dual-GPU GTX 690 will double your frame rates. And if you use two GTX 690 cards in SLI you will be able to play all games in the next few years at ultra high settings with no problems at all.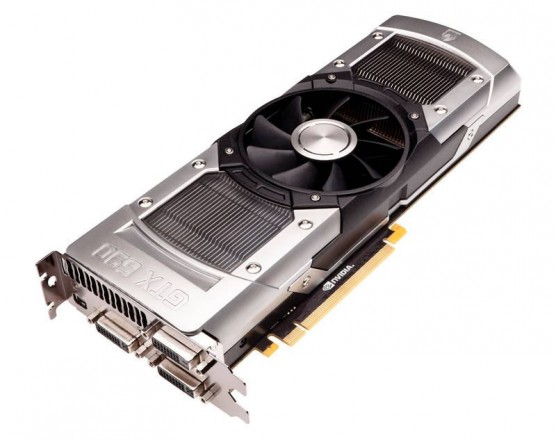 To make its new product even sweeter NVIDIA has also worked on the cooling and noise emission. The fan housing is now manufactured from thixomolded magnesium alloy, which is meant to lower the vibration created as well as aid heat dissipation. Add to that dual vapor chambers and a complimentary nickel-plated finstack, and you can tell this card will have no problems getting rid of the heat from those two hot-running cores. You just need to make sure your case fan setup can keep up.
Nvidia has also attempted to minimize power use and heat generation by employing a 10-phase power supply. It uses a 10-layer copper circuit board to ensure efficiency, but also aid quick heat dissipation using that fan and vapor chamber cooling combination. The TDP of this card is 300W.
Available from May 3 the GTX 690 is however expected to be in very limited numbers with cards from various manufacturers hitting stores from May 7. The only downside to this card is price – the new GeForce GTX 690 costs 999 USD.
Source: Geek.com