CM Storm a sub-brand of Cooler Master, introduces a new gaming mouse, specially designed for MMO gamers and armed with 4000 dpi twin-laser sensor. The ergonomic mouse also feature 128kb of onboard Sentinel-X memory and and 11 buttons, nine of which are programmable.
The 4000 dpi are enough to play not only MMO's but and FPS and minesweeper too. The mouse can store up to three custom game profiles, which may contain macros, scripts, mouse actions and you can switch between them by simple pressing a button. The mouse's special Rapid Fire Tactical key and Storm Tactics Multiplier key gives you access to 32 extra button outputs for stored combination,  rapid fire and other unique commands.  In addition, Inferno feature  a lift-off distance of 2mm, 1000Hz polling, 1ms response time and a max speed of 115 inches per second.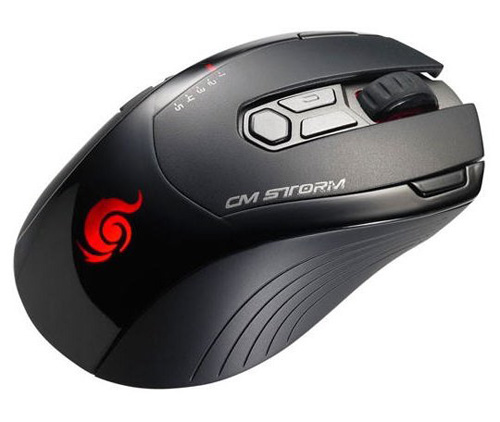 The Cooler Master CM Storm Inferno will be available after mid-August for 49.95EUR.