Corsair and eSports Team Dignitas have announced the first gaming products designed in collaboration after the two parties joined forces back in January this year – the Corsair Gaming Sabre Laser gaming mouse and the MM300 Anti-Fray mouse mat with both devices belonging to Team Dignitas Edition.
"As long time Team Dignitas fans, Corsair was thrilled to collaborate with the team to design these exclusive products," said Lauren Premo, Corsair eSports and Partner Manager. "The special edition Sabre is a top performance gaming mouse that always delivers in the wide range of games that Team Dignitas competes in, from MOBA to FPS."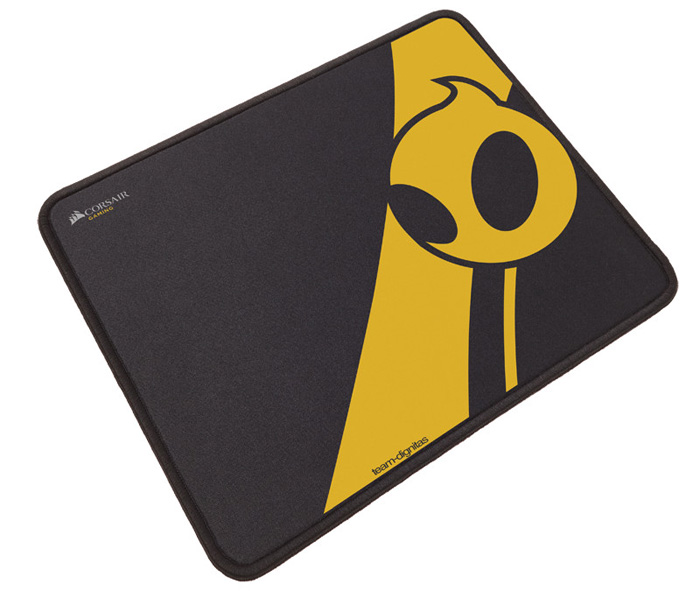 The new Sabre Laser gaming mouse offers a super light chassis and excellent accuracy. The mouse has four-zone, 16.8-million color backlighting and eight easily programmable buttons as well as compatibility with Corsair Utility Engine (CUE) software for powerful customization options. The mouse also has an 8200 DPI sensor and 1000 Hz USB refresh rate for excellent lag-free and pixel-precise gameplay.
The new MM300 anti-fray Team Dignitas Edition mouse pad features high endurance and pro-grade cloth design for high-DPI gaming mice. The mouse pad has reinforced stitched edges guard against surface peeling and a textile-weaved surface that allows optimal control and precision tracking while gaming. The mouse pad measures 360 x 300 x 3 mm and also has an anti-skid rubber base for secure gaming.
The new Corsair products are available now. The Sabre Laser Team Dignitas Edition RGB mouse sells for USD 54.99, while the MM300 Team Dignitas Edition anti-fray gaming mouse pad costs USD 24.99.
Source: Corsair