The award-winning game Galaxy on Fire will soon get a sequel according to developer Fishlabs Entertainment.
In Galaxy on Fire 2 the protagonist Keith T. Maxwell goes through an accident that leaves him unconscious for 35 years only to find himself at the end of a galaxy, torn apart by war and chaos. An outer space and open world shooter Galaxy on Fire 2 will offer you more that 20 different star systems, 100 individual space stations and 30 fully customizable space ships as well as an interesting and intriguing story. Besides a variety of story-based tasks and missions, the player can also take on an infinite number of freelance missions at any time or try his luck as a collector of achievements. All in all, there is a total of 36 bronze, silver and gold achievements available, all of which can be checked out after the obligatory Steam activation of the boxed version. In addition the game will offer full HD graphics as well as fully configurable controls and German and English voiceover.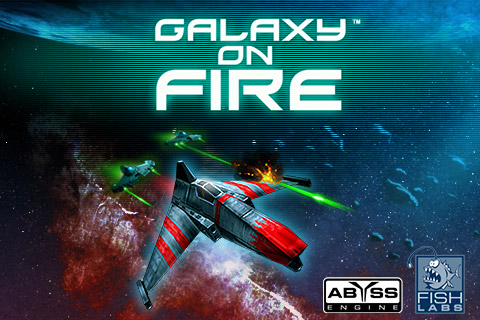 "The PC release of Galaxy on Fire 2 Full HD is particularly special for us," says Michael Schade, CEO of Fishlabs Entertainment, "because we've all grown up playing the timeless sci-fi classics for countless hours on our PCs. Hence it feels just great to know that our flagship title will soon also be available on that platform, after it has already successfully set foot on iOS and Android in the past. With bitComposer we've found a very competent and experienced partner for our adventurous journey into PC territory and we hope that the PC gamers are already burning to take over the role of the hot-headed space war hero Keith T. Maxwell and set the galaxy ablaze with their keyboard, mouse or gamepad!"
When done Galaxy on Fire 2 will be released as digital download via Steam and as boxed copy. Simultaneously, it will also be released on Electronic Arts' digital distribution platform Origin.
Source: Worthplaying.com