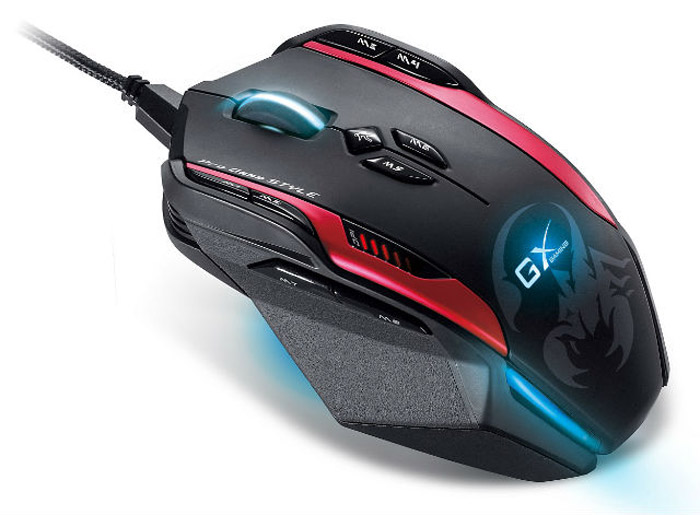 The folks at Genius have come up with a new gaming mouse dubbed Genius GILA. The new mouse has been specifically designed for MMO and RTS games and perfectly meets gamers' needs in these gaming genres.
Just like most gaming mice out there the Genius GILA is based on a laser sensor and features a built-in SG Core II engine that allows a change in dpi range that goes between 200 dpi and 8200 dpi. Aiming to improve gaming and combat performance the GILA features a full speed MCU with 32 KB of memory that saves settings and gives gamers quicker response time. Designed to last, the Genius GILA also comes with a braided cable and a gold-plated USB connector to provide a stable and smooth signal connection during gaming.
The new gaming mouse by Genius uses the Scorpion user interface for easier setup of "Button Assignment", "Macro Management" for up to 72 keys, "Advanced Setting" to customize mouse performance and the "Light Option" that instantly reduces the dpi when you need it.
The Genius GILA is available now for a price of around USD 100. The mouse is backed by a 1-year warranty.
Source: PC Launches