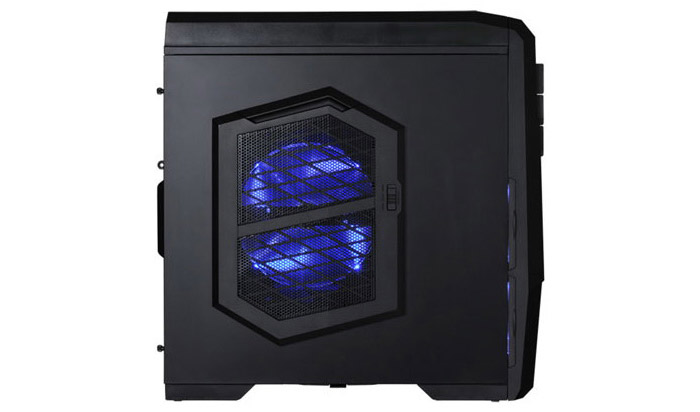 The Taiwanese Gigabyte has prepared a new gaming PC chassis that will soon hit markets under the trade name of Sumo Omega.
The Sumo Omega seems to be a heavyweight champion so the name fits nicely – it's a mid-tower chassis made out of SECC steel (0.5 mm thick) and will measure 232 x 526 x 510 mm for total weight of 10 kg. The chassis supports ATX and Micro-ATX motherboards and offers 7 PCI slots, three external 5.25-inch slots and eight 3.5-inch internal slots. The case also comes with six pre-installed cooling fans – two 120 mm up front and on top, one 120 rear fan and one 200 mm to the side. Up front users also get two USB 3.0 ports and two USB 2.0 ports as well as 3.5-mm jacks for headphones and microphones.
The pricing and the release date of the Sumo Omega are still unknown.
Source: Gigabyte