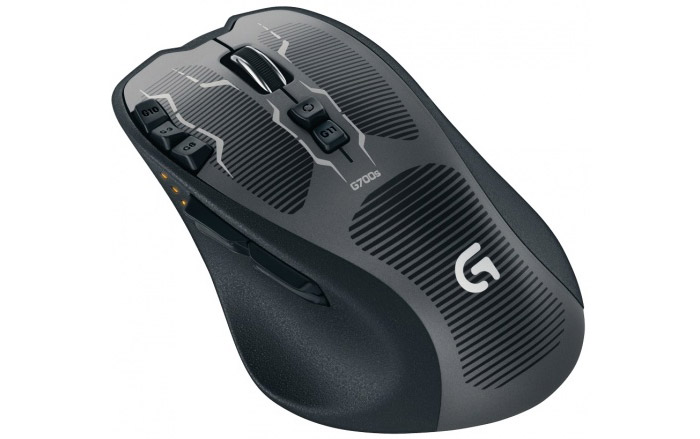 Logitech has unleashed a new G line of gaming peripherals that currently consists of six redesigned mice and two new headsets. The list is extensive and includes the Logitech G700s Rechargeable Gaming Mouse, Logitech G500s Laser Gaming Mouse, Logitech G400s Optical Gaming Mouse, Logitech G100s Optical Gaming Mouse, Logitech G19s Gaming Keyboard, Logitech G510s Gaming Keyboard, Logitech G430 Surround Sound Gaming Headset and Logitech G230 Stereo Gaming Headset.
"With Logitech G, we put our passion for science to work for you," said Ehtisham Rabbani, general manager of the Logitech gaming business group. "Just as gamers are compelled to beat levels, our engineers are compelled to test scientific theories. For close to 20 years the relentless pursuit of what's next has been our game – and we're pretty darn good at it. With Logitech G we will continue to push the limits of speed, precision, reliability – even intuitiveness. We do it because gamers expect us to push the limits as far as they do. Every inspired design choice and late-night engineering argument serves but one purpose, to help gamers play their best. When science wins – gamers win."
The new Logitech G line bets on advanced materials that provide durability and comfort. Placed on crucial spots the materials include fingerprint-resistant coatings and hydrophobic coatings for the palm areas. For example the new mice have a soft or dry grip for increased comfort and control while the two keyboards feature a double UV coating on the keys for extra durability and long life and a fingerprint-resistance coating on the faceplate. In addition, the Logitech G100s Optical Gaming Mouse and G400s Optical Gaming Mouse feature exclusive Delta Zero sensor technology. Optimized for high-accuracy cursor control, this new sensor technology accurately responds to hand movements. Plus, all of the new Logitech G mice have low-friction polytetrafluoroethylene (PTFE) feet, which reduce drag for faster motions, smoother cursor movements and improved accuracy.
As expected from high-end gaming hardware the new G line of gaming peripherals makes use of laser sensors, data cables for the moment batteries die as well as weights for the mice that allow the gamers to adjust the mice to their needs. Similar to the mice and keyboards the new headsets pack the latest technology including neodymium drivers and noise-cancelling technologies.
The Logitech G line of gaming hardware will be available in the US in April 2013 and in Europe in May 2013. Pricing will range between USD 39.99 for the Logitech G100s Optical Gaming Mouse and USD 199.99 for the Logitech G19s Gaming Keyboard.
Source: Logitech