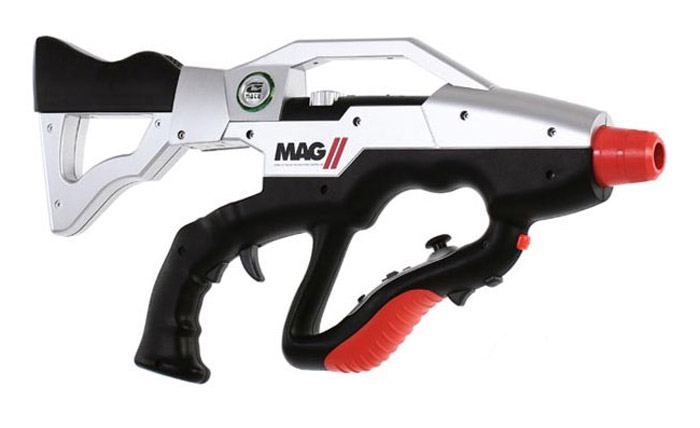 Fans of first person shooter games will be pleased to find out that there's a new game accessories specifically designed to meet their gaming needs and requirements – the MAG II Gun.
The new gizmo looks like a futuristic submachine gun with the movements of the on-screen gun controlled by gyroscopic sensors. The MAG II Gun is fully compatible with the Sony PlayStation 3 as well as personal computers.
The MAG II Gun will hit stores on November 13 this year but you can pre-order yours now for USD 150.
Source: Gadgetblog.ru