OCZ announced Fatal1ty 750W power supply

OCZ Technology announced the Fatal1ty 750 Watt power supply, a new high-performance PSU targeted at gamers and enthusiasts that prefer modular cabling.
The new 750W is co-developed with Johnathan "Fatal1ty" Wendel, twelve-time World champion, for the specific needs of fellow gamers. "I worked with OCZ on this new modular 750W Fatal1ty power supply to give the strength and power to my PC; I need to win!!," stated Johnathan "Fatal1ty'" Wendel. The PSU is ATX12V and EPS12V compliant,  has "low-profile" flat modular cabling, for efficiencies in airflow, thermally controlled 135mm double-ball bearing fan with glowing red LED lights,  has an 80-Plus® Bronze certification, MTBF: 100,000 hours and comes backed by a 5-year warranty.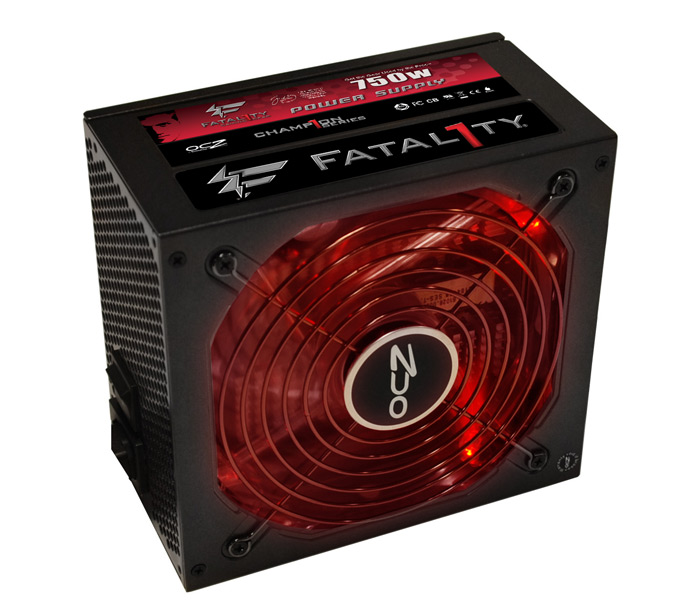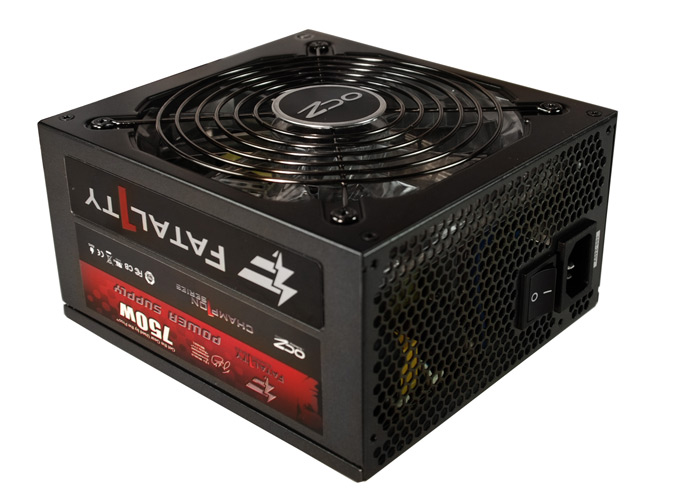 "Working with Fatal1ty to build the ultimate PSU for a high-performance gaming environment was a great experience," commented Ryan Edwards, Director of Product Management at OCZ Technology. "Jonathan and OCZ share a common commitment to performance and reliability aimed at supporting the user in even the most intense competitive gaming and enthusiast environments. With the new Fatal1ty 750, gamers and power users alike can be confident their system is fueled by a top-notch PSU with the latest in technology and design."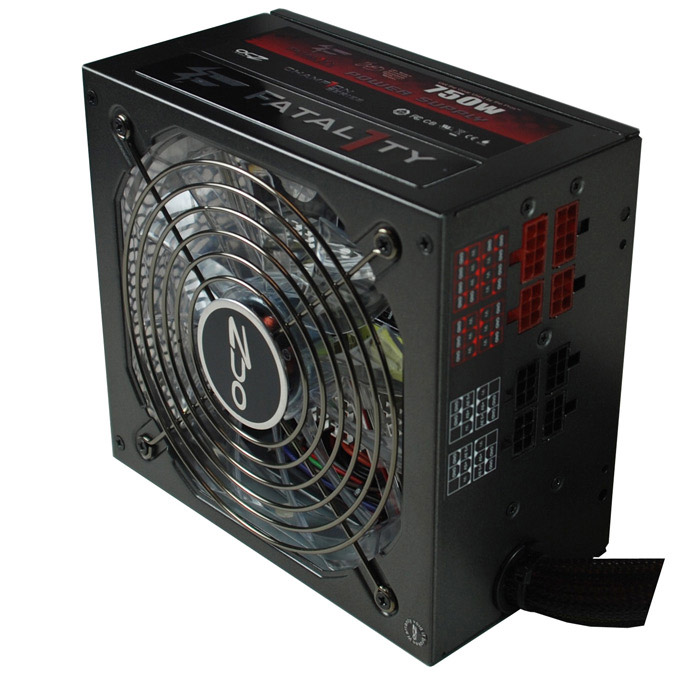 Specification:
750W Continuous @45C
Maximum power distribution
Low-profile flat EZMod modular cabling
150 x 160 x 86mm (W x L x H)
ATX12V v2.2 and EPS12V
Typical load 85% Efficiency
80+ Bronze Certified
Overvoltage/OverPower/Short-Circuit protection
Premium Sag &Surge Protection (.98 PFC)
MTBF: 100,000 hours
135mm double ball-bearing fan with red LED lighting
SLI™ Ready (Dual GPU)
5 year warranty backed by OCZ's exclusive PowerSwap Warranty replacement program
Connectors
1 x 20/24-pin ATX
1 x 8-pin CPU
1 x 4+4-pin CPU
Modular
4 x 6+2-pin PCI-E
6 x Peripheral
2 x Floppy
6 x SATA
Part Numbers
Source: OCZ