European manufacturer Point of View has released a factory overclocked GeForce GTX 570 graphics card, featuring a solid 9mm slim-line AquaCopper water cooling block.
The video card called GeForce GTX 570 "Beast" running at  841 MHz core clock, 1682 MHz shader clock and 3960 MHz for its 1280 MB of GDDR5  memory. From Point of View claims that the "Beast"  "may run stable at even higher core clock rates." It supports 3-way SLI, has  dual-DVI and HDMI outputs and cost €499.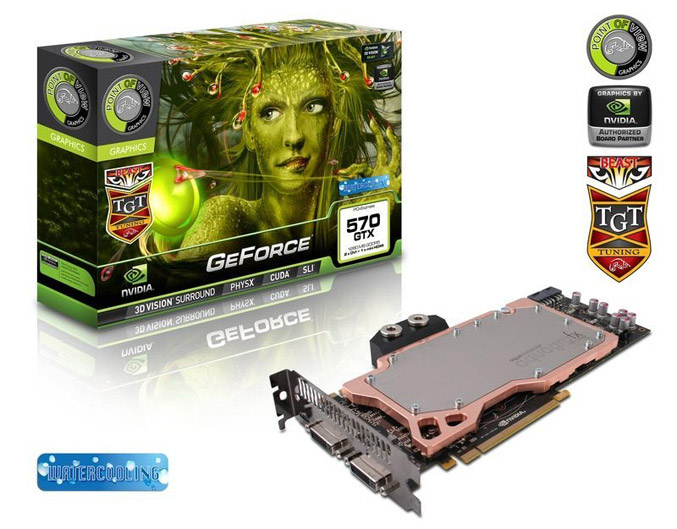 POV also offers a silently air-cooled solution running at identical frequencies priced at € 449.